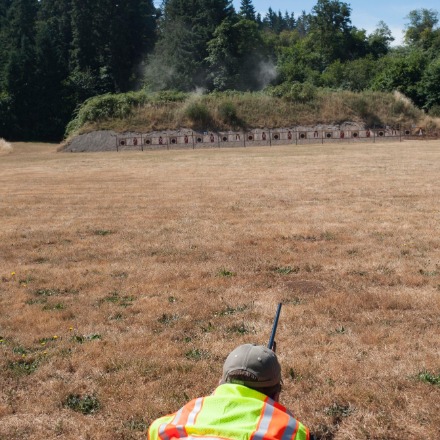 Benefits
Members have unrestricted access to the facility and may shoot during posted range hours. On the outdoor ranges this is generally 8 AM until the red range lights come on due to darkness. Some ranges have lights and are open until 8 PM. The indoor range is open form 8 AM until 10 PM. The indoor range is limited to the firing of 22 cal. rim fire ammunition only. The club is open year around. Members can use any of the ranges when they are not being utilized by a scheduled event and can bring guests to shoot with them.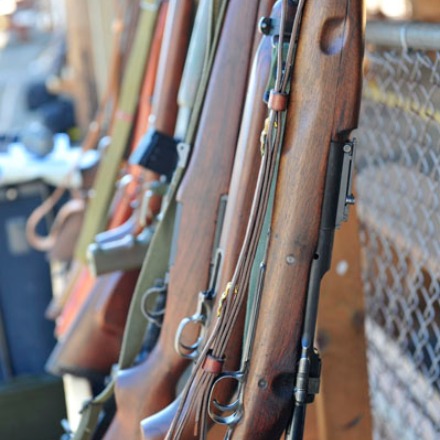 Responsibilities
Members are responsible to ensure that all members in their group adhere to the posted range rules. Members, Associate Members, and guests must wear ID while on the club grounds. All shooters and spectators must use eye and hearing protection when the range line is active. Rifle shooters are requested (but not required) to utilize the shooting barrels when shooting from the bench on the lower range to limit the noise for our neighbors and fellow shooters.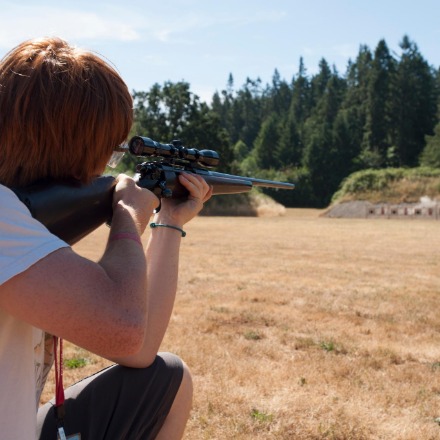 Dues and Fees
The club's membership year runs from July 1st to June 30th. The current annual membership dues rate is $200 per year. Annual dues will be increasing to $226 per year beginning with the July 1, 2023 renewal year. Discounts apply at membership renewal for certain members such as members age 62 and over and disabled Veterans. Associate members' dues are $10 per year.
For individuals applying for membership, the annual dues amount is prorated throughout the membership year. In addition to the prorated dues amount, applicants pay a $125 membership initiation fee. Members of the applicant's immediate family (spouse and any children under age 18 living in the household) may be signed up as "Associate" members at an additional $10 per individual. Associate members enjoy the benefits of membership but cannot hold office or vote.
Print the application form, complete and sign, and mail it with the correct amount due based on the Membership Dues Schedule below to:
Membership
Four Corners Rod & Gun Club
PO Box 7747
Salem, OR 97303
PRINT / DOWNLOAD APPLICATION FORM
If using a credit card for payment you can email the completed form to the club Treasurer by clicking below
If you have question regarding membership, please contact the club Secretary
Membership approval is done on a monthly basis and applications will be accepted in chronological order by the date on the application, cross checked by the date received. Addresses and phone numbers are private and will not be given to anyone without the owner's prior consent.
Please note, these amounts will be increasing for the 2023/24 year.
| | | | |
| --- | --- | --- | --- |
| Month | Dues | New Member Fee | Total Dues |
| July | $226.00 | $125.00 | $351.00 |
| August | $207.17 | $125.00 | $332.17 |
| September | $188.33 | $125.00 | $313.33 |
| October | $169.53 | $125.00 | $294.50 |
| November | $150.67 | $125.00 | $275.67 |
| December | $131.83 | $125.00 | $256.84 |
| January | $113.00 | $125.00 | $238.00 |
| February | $94.17 | $125.00 | $219.17 |
| March | $75.33 | $125.00 | $200.33 |
| April | $56.50 | $125.00 | $181.50 |
| May | $37.67 | $125.00 | $162.67 |
| June | $18.83 | $125.00 | $143.83 |
Find the month on the chart corresponding to the month in which you are applying for membership. If you are applying after the 15th of the month, then use the line for the next month. The amount indicated under 'Total Amount Due' is the amount to include with your application for membership.

For each associate member membership you are applying for add $10.00 to the 'Total Amount Due' amount. **
** Only the spouse and children under age 18 living in the household of a full member are eligible to be associate members without majority approval of the Executive Committee.
Membership Questions?

Please contact the Club Secretary Dave Kopecky:
(503) 581-5214)
Photo ID Badges for Club Members
Members,

Four corners Rod & gun club is implementing picture badges and eliminating the paper badge you have received in past years. Why are we changing to picture id cards? To save money and tighten our security around the club. The cost to produce the paper badges in the past was costing the club $3,000.00 per year. So, we are looking forward to the cost savings, so we can use that money towards improving our club in other ways. Our goal is to have every member with picture ID by renewal deadline 2023.
Here is how we are going to transition and achieve this goal.
Over the next 12 months, we are going to print your picture on your current gate cards. We will be setting up monthly workshops for members and associate member spouses to come to the club and get their picture taken. Any members with children associates will not need a picture gate card for their children, they will receive a standard card. Over the next 12 months, we will post on the Four Corners Rod and Gun Club monthly electronic newsletter, the FCRGC web page, www.fourcornersgunclub.com, / www.fcgc.info, along with informational posters on the short range, indicating the dates and times of the workshops, so you can come to the club and get your gate card changed to a picture ID badge.
Any questions Please email: secretary@fcgc.info
Respectfully,
David Kopecky
Secretary Four Corners Rod & Gun Club