WELCOME TO
Four Corners Rod and Gun Club
Salem's Premier Shooting Club
Open shooting, low key events weekly, and fun for everyone

Four Corners Rod & Gun Club is a membership based range. Many of our events are open to the public for a small fee (currently additional restrictions for public access due to COVID restrictions). Click on the membership tab or button above for more information. We are still accepting new members.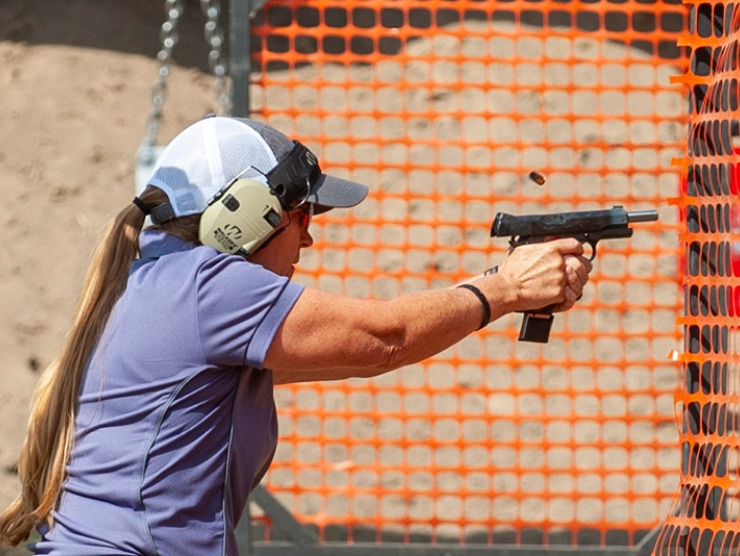 A Place to Shoot
Have access to a private range nearly every day of the year. Numerous events are open to public each month (currently limited due to COVID restrictions). Check out the CALENDAR page for upcoming shoots.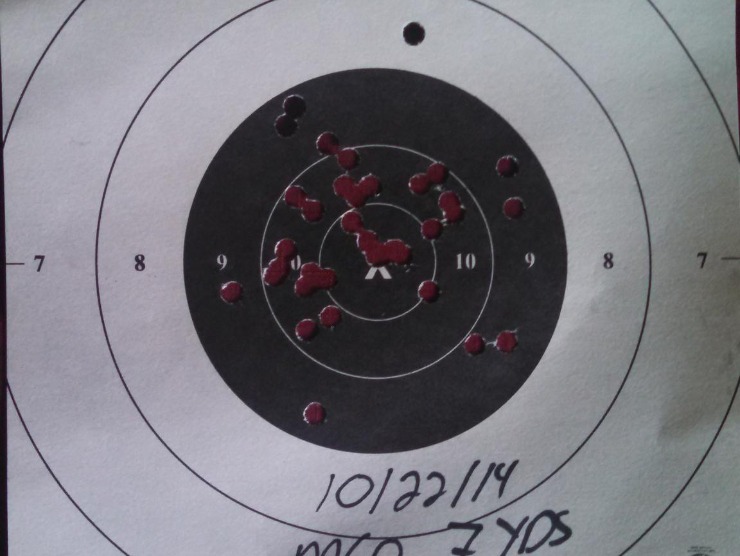 Something for Everyone
From an indoor 50 foot range for rimfire .22 out to 200 yards for your rifles, Four Corners has something for everyone. Fun shoots each week are a great place to practice and meet other shooters. We have an active youth program and special events for women as well. The facility has three ranges for firearms, a known distance archery range and a season 3D archery field.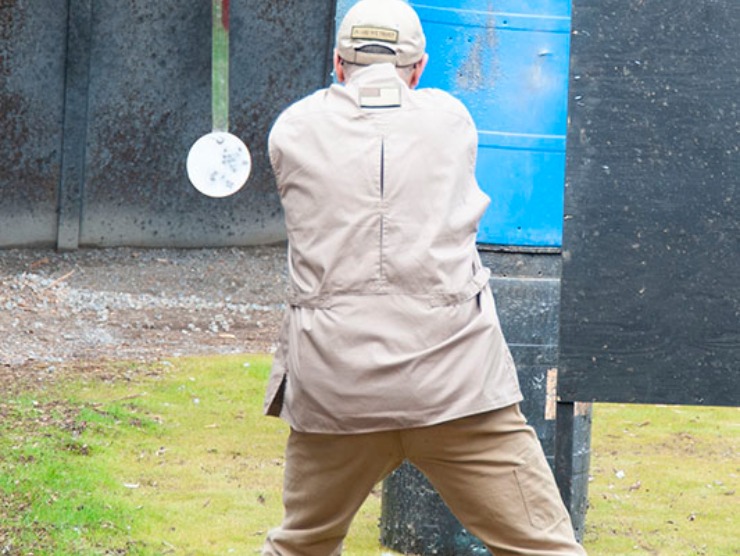 Safety First
With rules that emphasize safety, we want everyone to have a fun and safe experience at the club. New member's orientation helps shooters start off right.
For current range status information see below on this page. Updated 1/21/21 FEBRUARY calendar is posted.

Elections are coming in February at the general membership meeting on Tuesday, February 2nd at 7:30pm. All primary member (i.e. not associate members) in good standing are eligible to vote. Voting must be conducted during the meeting and no proxy voting is allowed. Below are the current members nominated for the positions. If you would like to nominate someone for a position or run yourself, please contact the club Secretary Richard Noble.
President:

Rick Reitz (Current Vice President)

Vice President:

Kevin Galbraith

Secretary:

Richard Noble (Current Secretary)

Dave Kopecky

Scott McGraw

Trustee:

Don Adair (Current Trustee)

Jeff Crandall

Brian Resch

Chris Alumbaugh (Current Past President)

Carl Barner (Current Trustee)

Tim Brown (Current Appointed Trustee)

Sean Johnson

Scott Thomas

Treasure:

Joe McFadden (Current Treasure)

Executive Officer:

Daryl Fitzpatrick (Current Executive Officer)

Outdoor Range Officer:

Bob Chambers (Current Outdoor Range Officer)

Indoor Range Officer:

Neil Dozler (Current Indoor Range Officer)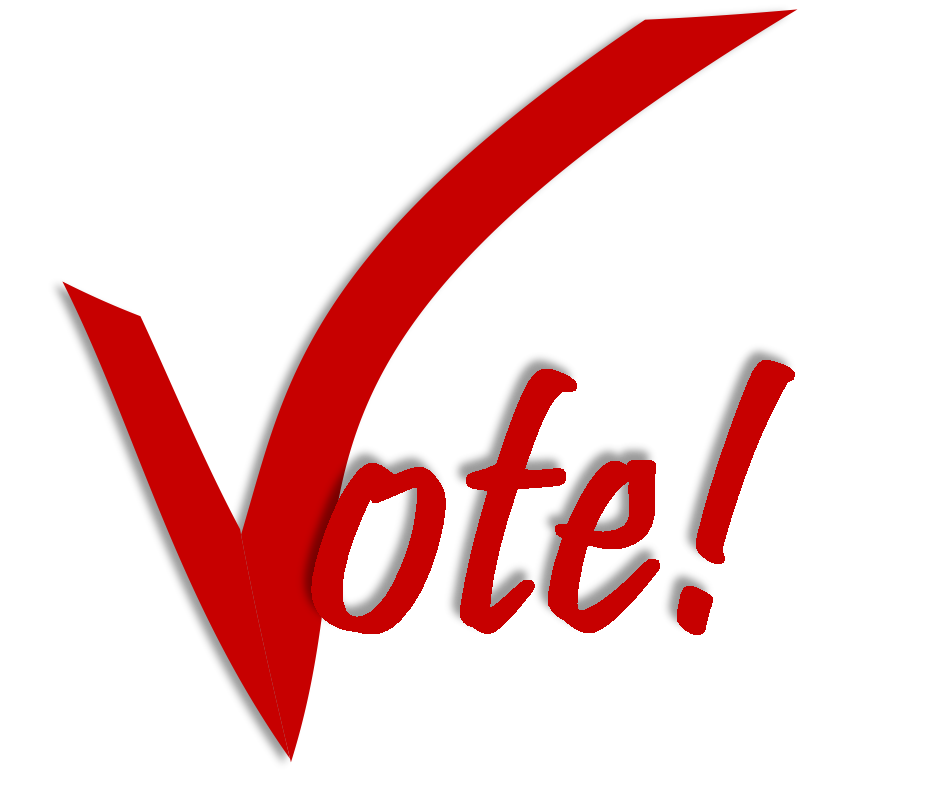 Featured Club Activities & News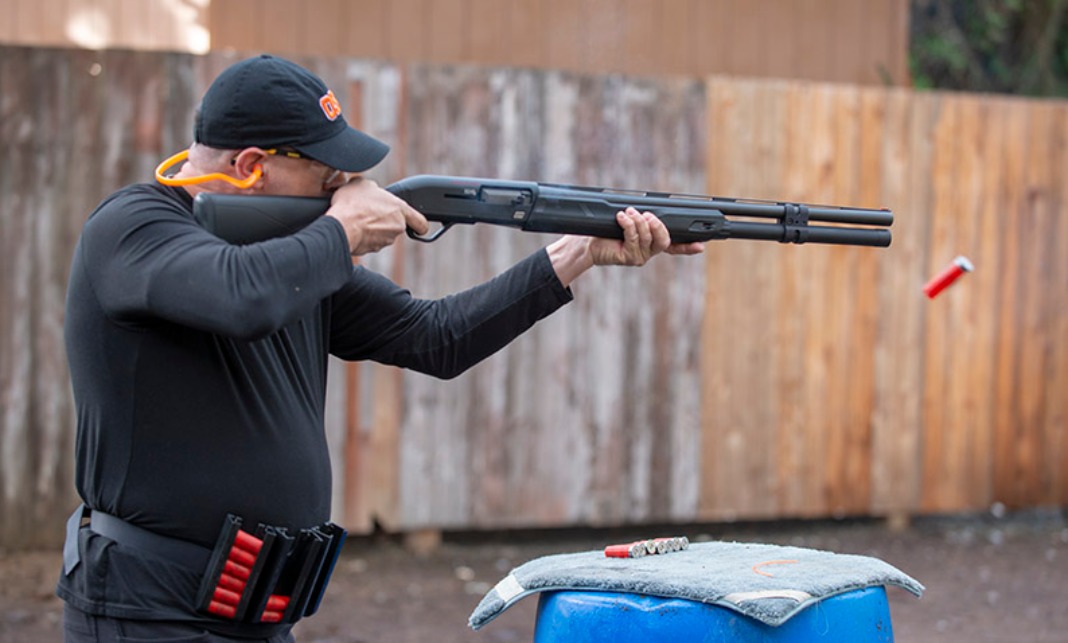 Shotgun Drag Races - Starting 2021 Off Right! New February Date 2/7/21.
See below for blog post and photos.
New shoot date for the "Superbowl of FCGC Shotgunning", Sunday, February 7, 2021. All the same fun as the New Year's Day shoot; three classes, semiauto, pump and open. Head to head shooting fun with everyone shooting at least two rounds. Click HERE for the flyer.
The Ladies Shoot is Back for Club Members
Beginning in February (Monday the 15th) the monthly shooting / training event for lady shooters is returning for club members. This popular event will be held in the indoor .22 rimfire range from 6pm - 9pm over the colder and darker winter months (yes the heater is working!) See the calendar for additional details.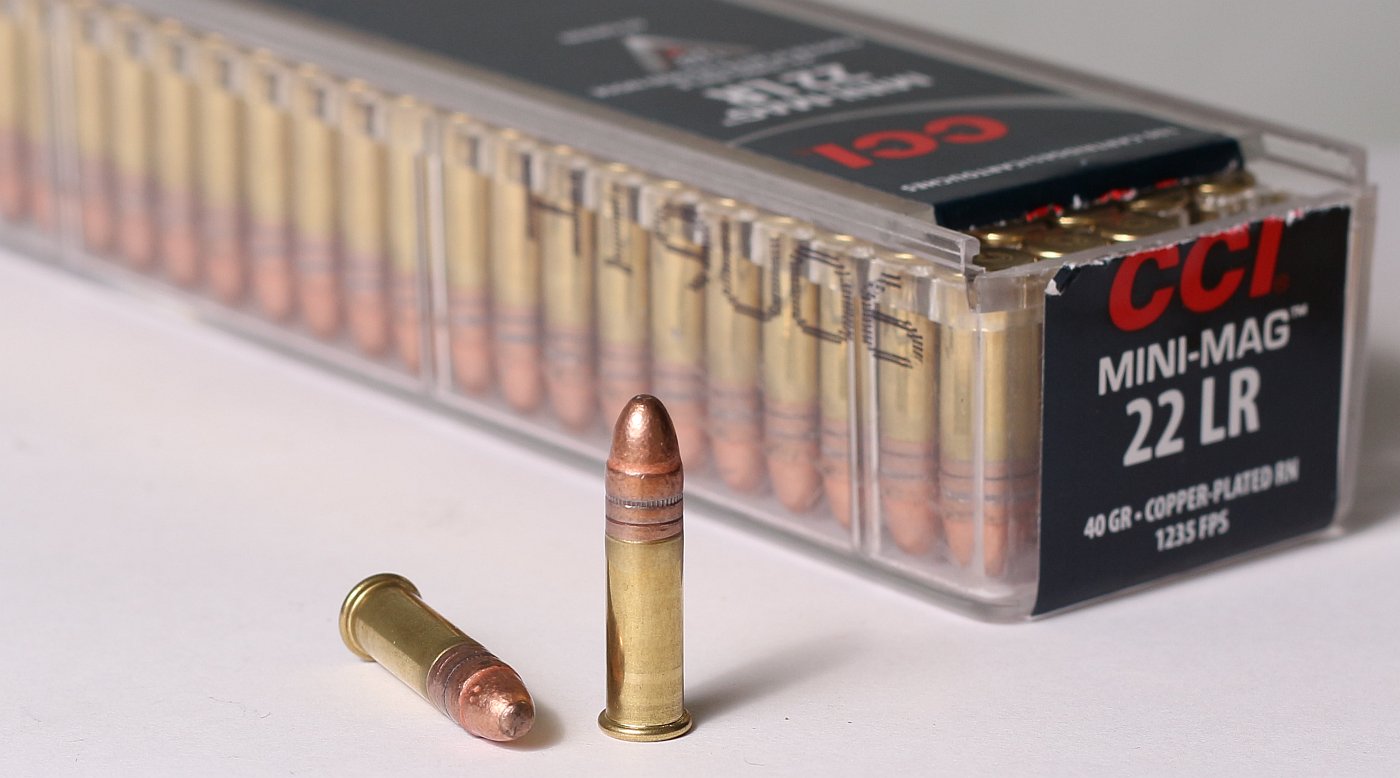 NRA CCW Class - March 6 & 7, 2021
Four Corners Gun Club is hosting an NRA CCW, concealed handgun class in March. This is a relatively new program from the NRA with a modular format, allowing for specific skills to be emphasized in the session. This workshop goes beyond the basics of most CHL or concealed handgun license classes, so even if you are a current CHL permit holder you may still be interested in the course.

Topics include firearm safety, defensive handgun skills, clearing malfunctions and reloading, carry modes / drawing from concealment and mindset for the concealed carry lifestyle. In addition, there is a shooting portion for this class that follows the NRA curriculum. Students passing the workshop will be able to show they completed coursework in these areas and passed a standardized firearms qualification.
The class will be held on Saturday and Sunday, March 6 & 7, 2021. Based on the subjects included the class will begin at 8:30am on Saturday, going until about 5:00pm with range time on Sunday from 8:00am – noon. This is an extensive class so if you are seeking the easy road to a CHL permit, this might not be your best option. However, if you desire a deeper understanding of the above topics while learning in a small group (six students maximum) this may be the class for you.
We are seeking to fill this class with Four Corners Gun Club members first. The discount cost is $80 (all money benefits the Education Foundation) with a $40 deposit required to hold you place. The cost for non-club members is $100. You can sign up on the NRA website by clicking HERE. Contact Will by clicking HERE for more details.
Back in Business / Pac-Nor Barreling
These folks have been generous with donations during the club's sight in services in the past and suffered a fire at their facility last October. It took 10 months to get back in production but they are back in the hunt. Check out their website at www.pac-nor.com. The website has photos of the new shop and information about their services.

RANGE STATUS
OPENING OF ALL RANGES - FEW LIMITATIONS
UPDATE 5/29/20
Beginning Saturday, 5/30/20 the club is open for nearly complete normal operations. ALL RANGES ARE OPEN AND THE HOURS ARE PER USUAL CLUB POLICY (seven days a week, 8:00am until the lights come on, 10:00pm for the indoor range. Scheduled shoots / events start up in June. For now the shooting events posted on the calendar are for members only. Please contact the discipline contact to confirm space for with any questions. The calendar will be posted shortly. Below the the few current limitations and important details:
General Range Rules Modifications
Everyone must maintain a minimum distance of no less than six (6) feet from other persons.

Only one person per bench / shooting position (immediate family members from the same household may share a bench)




Guests must be family members from the same household




Recommend brining your own personal covering (i.e. blanket, towel) for the benches / firing positions (carpet has been removed for sanitation purposes)



There will be some sanitation material available but please do not rely on this. As you know, we do not have full time staff at the range. It is recommended that you bring your equipment to stay safe.
There will no general membership meeting in June.
Lower Range:
The lower range has been returned to normal operations with the traditional range rules. There are no longer firing points for short range pistol use.
Short Range:
The short range will have limited and marked firing points in order for the club to remain compliant. There are two positions at 10 yard area and three positions at 25 yard sections. The 50 yard range is open, and firing is only permitted where an X is marked on the floor with blue tape. The two shooting benches are open, and shooters must stay more than 6 feet apart. It is very important that all markings be obeyed if the short range is to remain in use.
Indoor Range:
The indoor range is now open. Please keep a safe distance from others. Firing points will be marked.
Archery Range:
The archery range will be open as usual with members using 6 feet of social distancing.
Special Notice for 3-Gun / Defensive Gunning / Night Shoots / Shotgun Drag Races:
Shoots have resumed. These events usually fill up and we will need to consider the number of people who can attend these events. Please contact the discipline director to save your spot at the shoot. Walk ups will not be able to shoot once a safe capacity is reached.
Two more night shoots in January interrupt the calm and cool Four Corners evenings. Nineteen shooters enjoyed an intermission from the rain on Friday the 8th to ring some steel…
January 9, 2021
CONTACT US
---
For general club information please include your name and contact information below. Go to the CONTACT US page to reach a specific person (Executive Committee member, Education Foundation board, Match Directors, Range Masters, CAJRC, Pistol Team or Webmaster.