WELCOME TO
Four Corners Rod and Gun Club
Salem's Premier Shooting Club
Sight In Service - September 2021 Information
Our annual September Sight In Service is returning in 2021. For each weekend in September non-members will be welcomed to our facility to sight in their rifles (and pistols) for the small fee of $6.00 per firearm. To download a flyer with more information click on the photo to the right. Raffle tickets will be available for three firearms; a S&W Shield 9mm pistol, a bolt action 6.5 Creedmoor and a shotgun along with other prizes. Please help spread the word! As a reminder, members may not bring non-family member guests to the club during the month of September. Most weekend events are suspended at the club during the month as well. According to the governor's mandate, sporting events are exempt from mask use. Since hunting and shooting are sporting events, mask are optional during Sight-In Service. Please bring eye and hearing protection.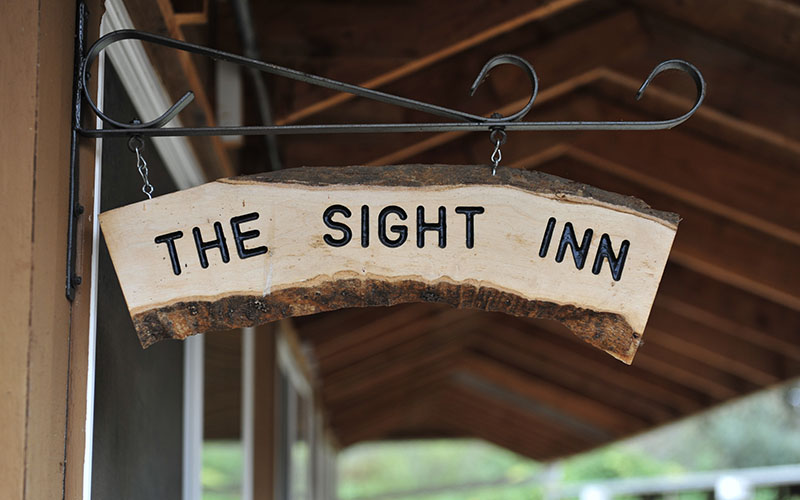 Open, safe shooting, low key events weekly, and fun for everyone

Four Corners Rod & Gun Club is a membership based range. Many of our events are open to the public for a small fee. Click on the membership tab or button above for more information. We are still accepting new members.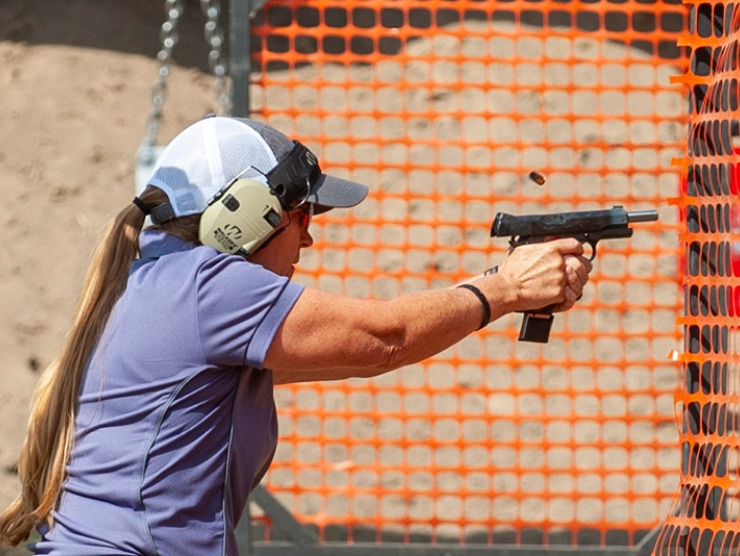 A Place to Shoot
Have access to a private range nearly every day of the year. Numerous events are open to public each month. Check out the CALENDAR page for upcoming shoots.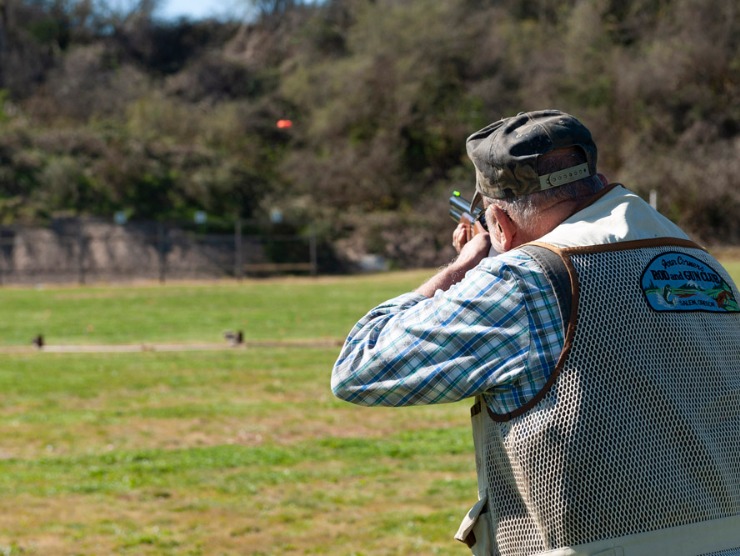 Something for Everyone
From an indoor 50 foot range for rimfire .22 out to 200 yards for your rifles, Four Corners has something for everyone. Fun shoots each week are a great place to practice and meet other shooters. We have an active youth program and special events for women as well. The facility has three ranges for firearms, a known distance archery range and a season 3D archery field.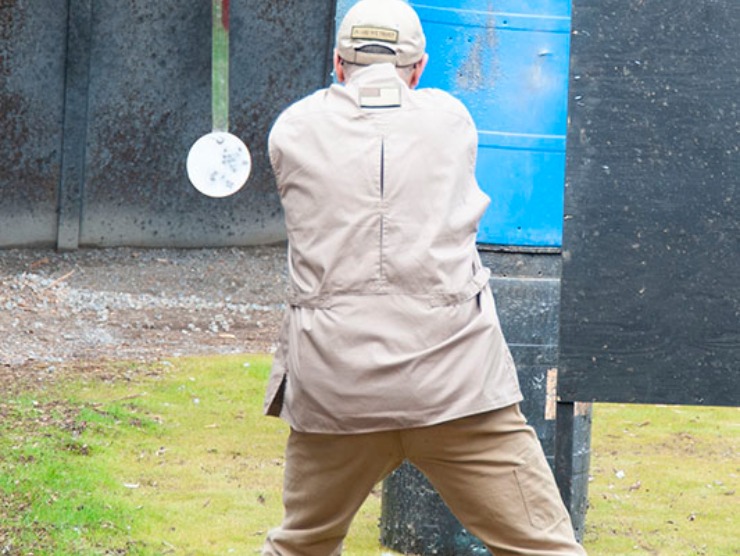 Safety First
With rules that emphasize safety, we want everyone to have a fun and safe experience at the club. New member's orientation helps shooters start off right.
FIRE AVOIDANCE AT THE CLUB - TEMPORARY CONDITIONS
With the dry conditions at the club smoking is now only allowed inside of vehicles. Please extinguish all items prior to exiting your vehicles. Other ranges in the area have experienced fires due to the conditions. Please help keep an eye out around the club and avoid parking on any areas near dry grass and brush.
Reminder - No Steel Core / Armor Piercing Ammo
Range rules prohibit the use of any steel core / armor piercing / "Penetrator" rounds at any of ranges. This is primarily for two reasons; it destroys the club steel targets and hangers and for the increased risk of fire and ricochet due to the bullet material. 223 / 5.56 "green tip" ammo nearly always has a steel core or material and is not allowed on the range. There are many surplus sources for military ammo that sell ammunition with steel cores or components which are not necessarily indicated on the packaging or description. Black tips are another common marking for AP ammo, especially surplus military rounds. Please make sure your ammo does not contain steel components in the bullets. You can test this easily with a magnet. If the magnet is attracted to the bullet, it has steel and please don't shoot it at the range. There are several magnets now hanging around the range for your use but we recommend checking before you make the trip. Steel casing is permitted (the part not coming out of the barrel)! Many Eastern European companies such as Tula, Wolf and even Winchester make ammo with steel casing instead of brass. Please reach out to us if you have any questions.
New Club Rule Change
The Executive Committee approved a rule change allowing for ten (10) rounds to be loaded in magazines for rifles. This number is now consistent with the ten (10) rounds allowed to be loaded in handgun magazines. M1 Garand owners appear to be the happiest about this news!
Featured Club Activities & News
Successful August Party
Another very successful work party on Sunday. I would like to thank all the members that gave up there Sunday morning & afternoon to come out and help us get done the work needed around the club. We had at least 20 people, maybe the biggest turnout yet.
Without you this club would not be what it is today!
Only a few months left for our work party shotgun raffle, it's still not to late to come out and give us two hours of your time and get a chance to win a semi-auto shotgun.
Thank You so very much!
Rick Reitz
Club President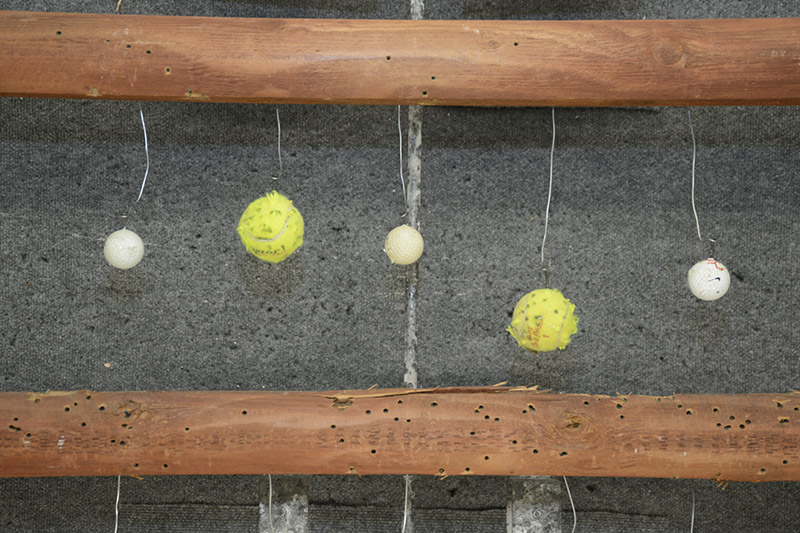 Return of the Indoor Shoots!
After being postponed for nearly a year, the indoor shoots are back. Check the calendar for details regarding the rimfire defender pistol and the rimfire golf ball shoot. Both are scheduled for August in the indoor, .22 range. Each shoot is designed for .22 pistol and both are fun. Golf balls at 50 feet can be challenging, but don't let this stop you from coming out for some fun. We are also seeking members interested in volunteering as match directors for the events. Contact Rick Reitz if interested.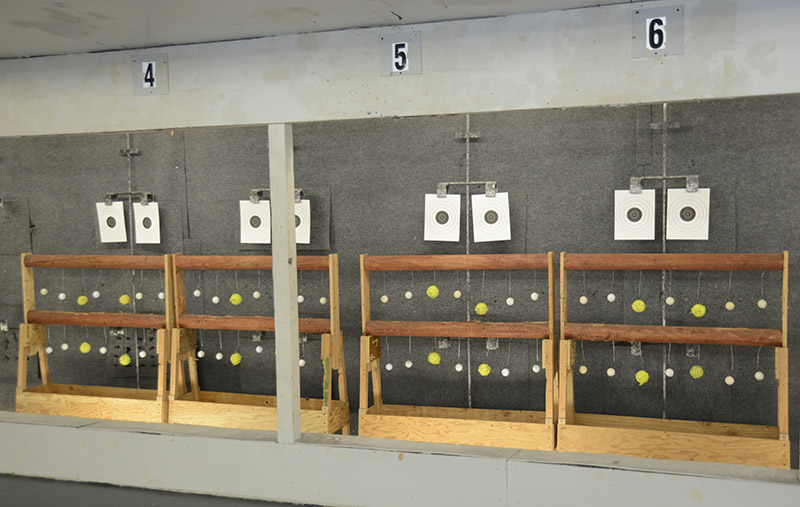 As the shooters gathered at the Short Range on the morning of August 28, 2021 for the scheduled "The Good, The Bad, and the Ugly" Movie Theme Shoot the props for the shoot had…
September 3, 2021
CONTACT US
---
For general club information please include your name and contact information below. Go to the CONTACT US page to reach a specific person (Executive Committee member, Education Foundation board, Match Directors, Range Masters, CAJRC, Pistol Team or Webmaster.