WELCOME TO
Four Corners Rod and Gun Club
Salem's Premier Shooting Club
Open, safe shooting, low key events weekly, and fun for everyone

Four Corners Rod & Gun Club is a membership based range. Many of our events are open to the public for a small fee. Click on the membership tab or button above for more information. We are still accepting new members.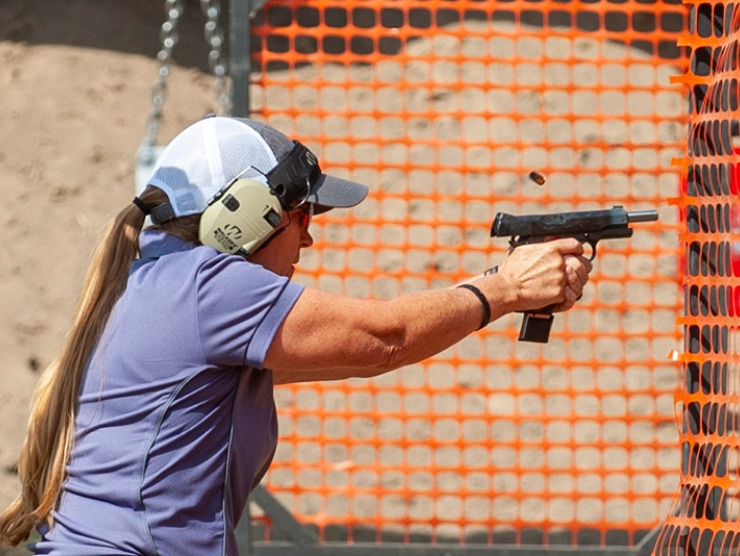 A Place to Shoot
Have access to a private range nearly every day of the year. Numerous events are open to public each month. Check out the CALENDAR page for upcoming shoots.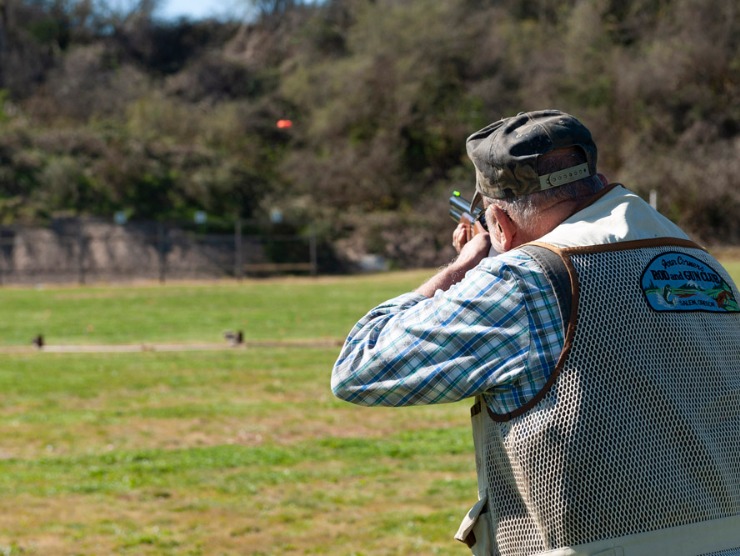 Something for Everyone
From an indoor 50 foot range for rimfire .22 out to 200 yards for your rifles, Four Corners has something for everyone. Fun shoots each week are a great place to practice and meet other shooters. We have an active youth program and special events for women as well. The facility has three ranges for firearms, a known distance archery range and a season 3D archery field.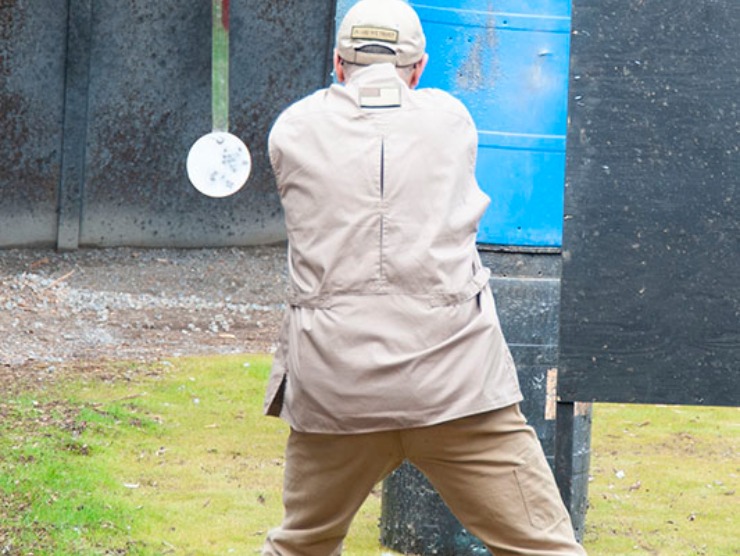 Safety First
With rules that emphasize safety, we want everyone to have a fun and safe experience at the club. New member's orientation helps shooters start off right.
Member Renewal Form Now Online
Membership renewal forms will be sent out soon, but you can beat the rush by using our new downloadable form. The renewal can be filled out on your computer, helping to make sure all information is easy to read. If you are paying by check you can either send it in as usual or there is now a drop box in the Short Range Building where you can drop off your payment (even if you use the hand-written renewal that you receive you can still use the drop box). If you are paying by credit card you also now have the option of submitting your form by email to the club Secretary. If you are requesting to apply as a new member, please see the "Membership" page for this form and submission guidelines.
INFORMATION ON RENEWAL MEMBERSHIP CARDS

It is membership renewal season. All members who turn in their renewal forms by May 31st will receive their cards in June. Renewal forms received in June will be sent in July. Please remember our Club Secretary processes all membership renewals during this time of the year so please get your form in early. See below for links to downloadable forms (which can be filled out on your computer). Also remember you can now drop your forms off in the drop box inside the short range.
THE ELECRONIC NEWSLETTER IS LIVE!

The June edition of the club's electronic newsletter has been sent. If you did not receive an electronic newsletter and would like to receive one please email info@fcgc.info with your name and membership number and we will add your email to next month's list. Please provide feedback to this email as well as this newsletter is for the members. The newsletter will be sent monthly and is a great way to keep everyone informed about what is going on at your club. It also allows for sending out important notices. Please provide your input!
Featured Club Activities & News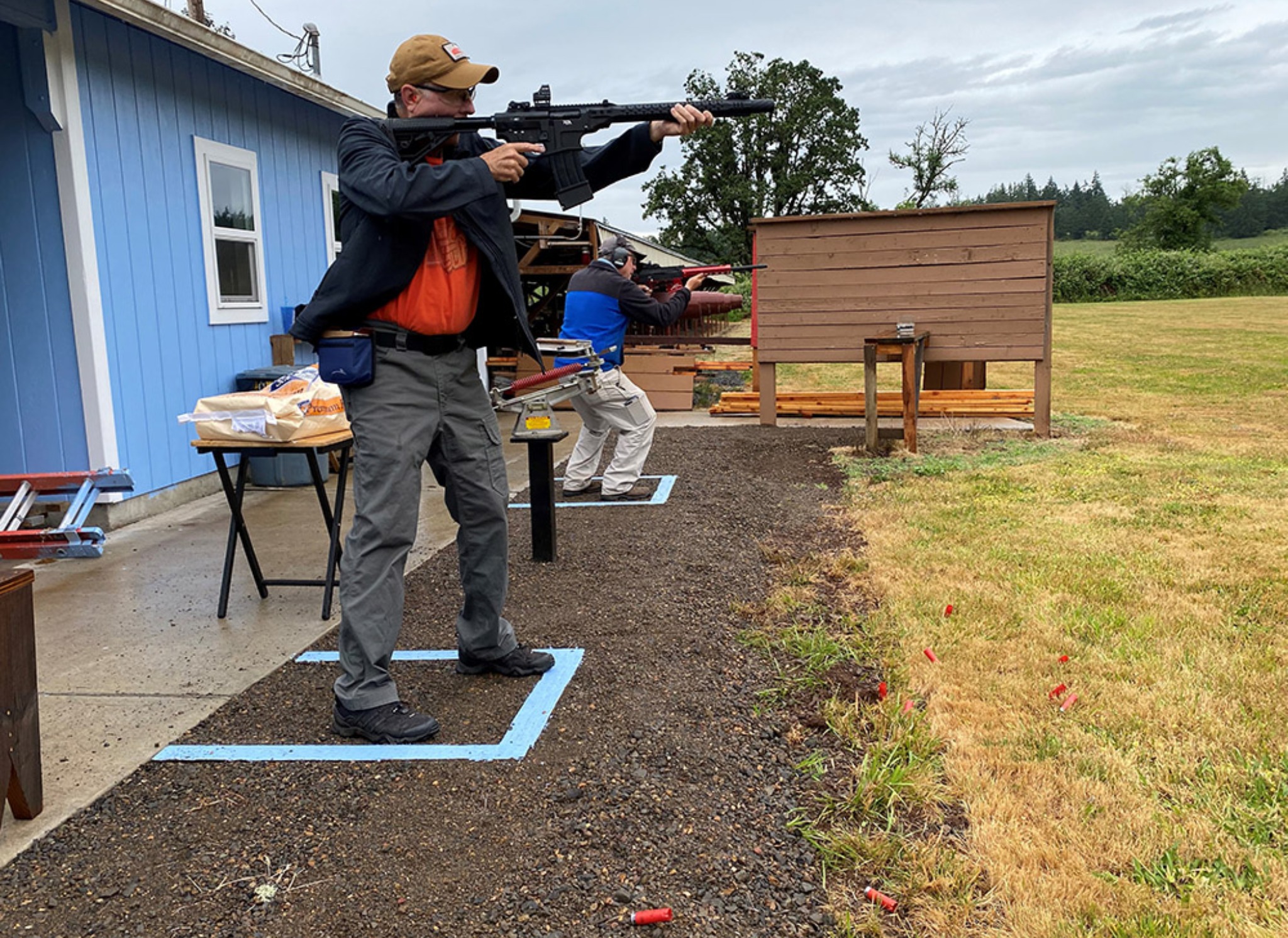 New Shooting Opportunity #1
A clay target thrower has been installed at the lower range. It is located behind the new sight in building to the west of the main range. It is open to member and guests for use. Members need to bring their own biodegradable clays. Please do not adjust the angle of the thrower; is is set for safety and to not interfere with the main range. Only two shooters may shoot at a time and must shoot from the designated areas. Shooters will need to watch for cease fire on the main range move to the safety area.
New Shooting Opportunity #2
If you have been to the 50 yard side of the short range lately you might have noticed some new framing on the left side of the downrange area. With the 10 yard area of the pistol range being one of the busiest parts of the range, the club has added new points to hang targets at 10, 15 and 25 yards. This adds a new distance (15 yards) and also allows for rifles to be shot at closer ranges (members have been asking for a 25 yard rifle range to get their new scopes "on paper" during sight in. The 50 yard target hangers work on these just like normal. Please make sure you are lined up properly so bullets are impacting properly in the berm. The steel has been moved to the right; please also shoot straight at these as well without crossfire.
July 4th Military Rifle Shoot is Back
After taking a year off a shooting pistols on Independence Day last year, we are returning to our roots for this shoot with vintage military rifles. We change up the rules a little each shoot so download a flyer by clicking here: PDF MSWord.
This year shooters are called to use military rifles in use from WW I through Vietnam. No sporterized guns and iron sighs only. Think of something like what Gunny R. Lee Ermey would have used. Of course we will be slinging pancakes, sausage and eggs to get there early for breakfast (beginning at 0800 hours, that's military time). If you have never shot one of these events they are a fantastic way to connect with our ballistic history.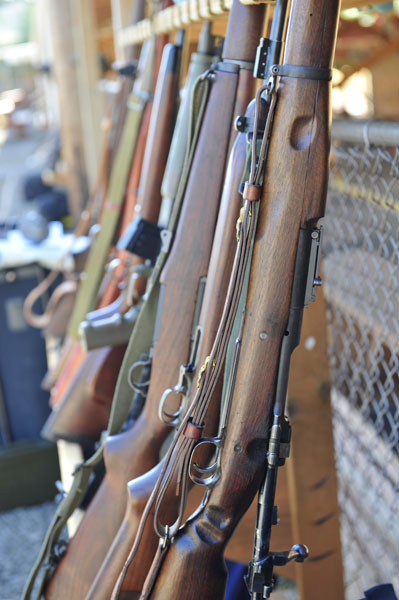 .22 Fun Shoot has Something for Youth Shooters
The .22 fun shoots are a great way to introduce youth shooters into our sporting activities. Starting in June, thanks to a donation by Vortex Optics, youth shooters will receive hats and T-shirts while supplies last. These are great, low cost events for both adults and younger shooters. There will be some loaner guns and a limited supply of ammo for youth shooters who may not have a firearm to use (please contact the match director for additional information). We would like to welcome the Sean Johnson as the new match director. His contact information is located on the Contact Us page. And a special thank you to Greg Plas for running the successful matches in the past. The shoot is held on the 3rd Saturday of the month at the Lower Range. The cost is only $5.00 for members and $10.00 for non-members.
Education Foundation Elections in July
The Education Foundation elections will be held at the general membership meeting on July 6th. Current nominations are posted on the board in the short range. Additional nominations will be accepted at the meeting as well.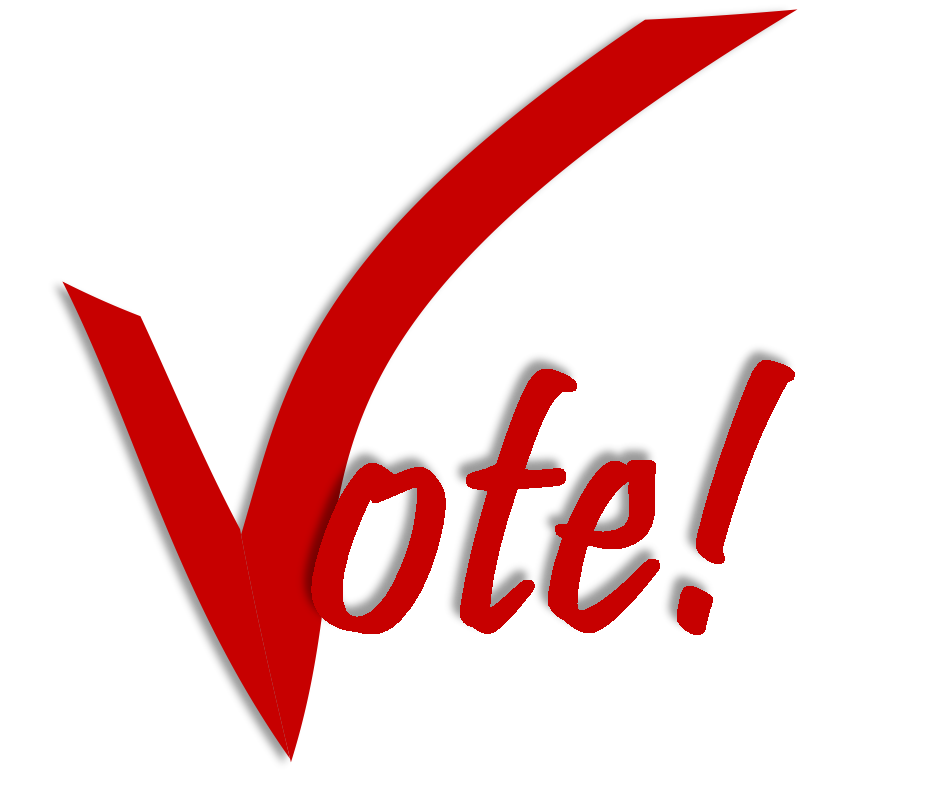 New Parking Spaces Honoring our Veterans
The next time you park at one of the ranges you will notice new signs honoring those who served in the armed forces. Thank you to all of our members who are either Veterans or still serving in the military.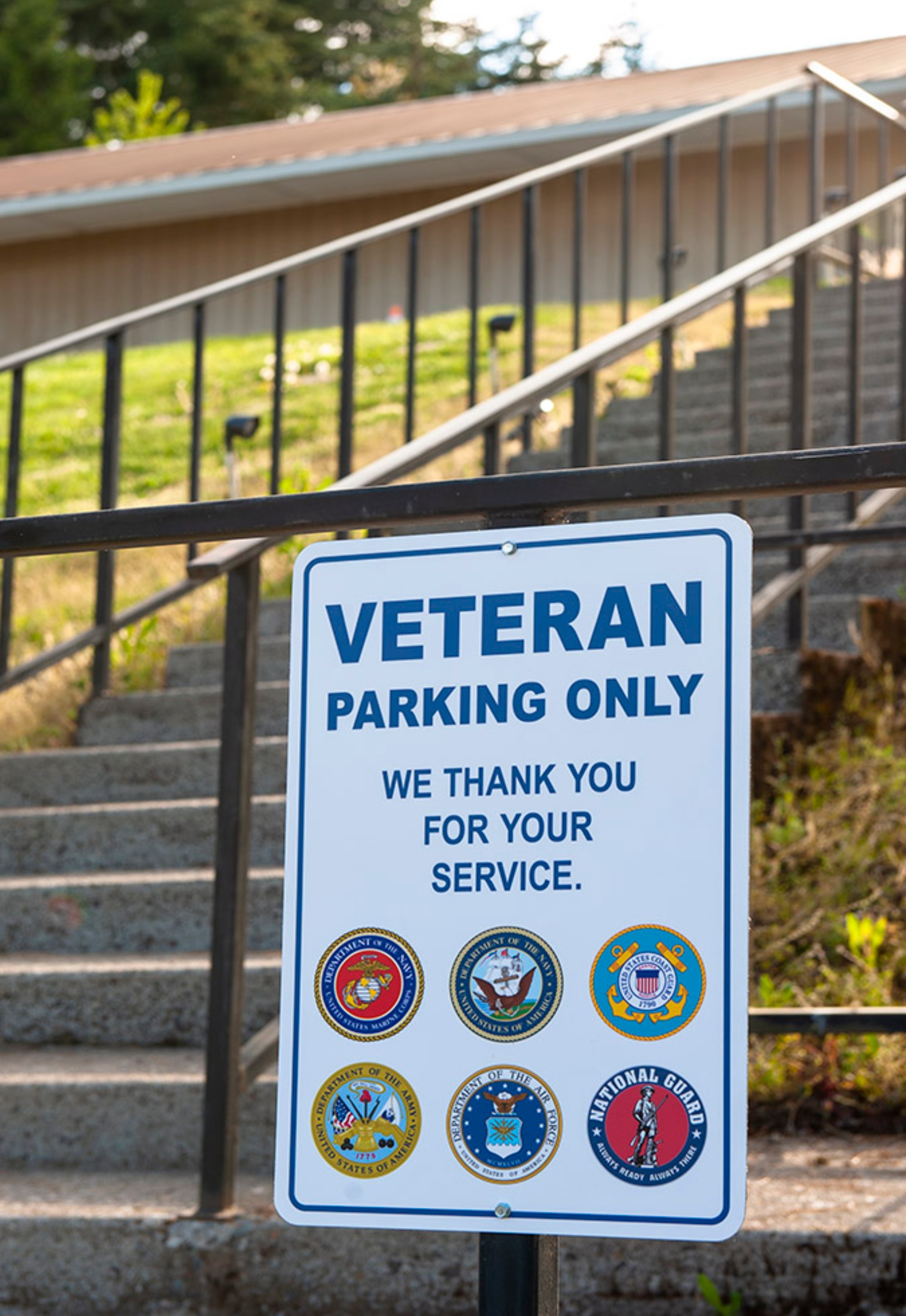 Save the Date: Saturday, July 31st.
For what you ask? Quite possibly the coolest shoot at the club in modern times. TOP SHOT will challenge competitors with a little bit of everything. Events include .22 rimfire rifle and pistol in the indoor range, center fire handguns at 10 & 25 yards, pistol caliber carbines (or rifles) at 50 yards, long guns at 100 yards, flying clays with a shotgun, archery and even a casting pond (remember, we are a ROD and gun club!) Click HERE for a flyers and more details will follow. But definitely mark the date on your calendar. Contact information is on the flyer so please let the coordinators know if you will be attending.
The rain stayed away just long enough to allow for a good sized group of handgunners to go head to head against each other on steel targets. The action was fast and the…
March 15, 2021
CONTACT US
---
For general club information please include your name and contact information below. Go to the CONTACT US page to reach a specific person (Executive Committee member, Education Foundation board, Match Directors, Range Masters, CAJRC, Pistol Team or Webmaster.