WELCOME TO
Four Corners Rod and Gun Club
Salem's Premier Shooting Club
Open, safe shooting, low key events weekly, and fun for everyone

Four Corners Rod & Gun Club is a membership based range. Many of our events are open to the public for a small fee. Click on the membership tab or button above for more information. We are still accepting new members.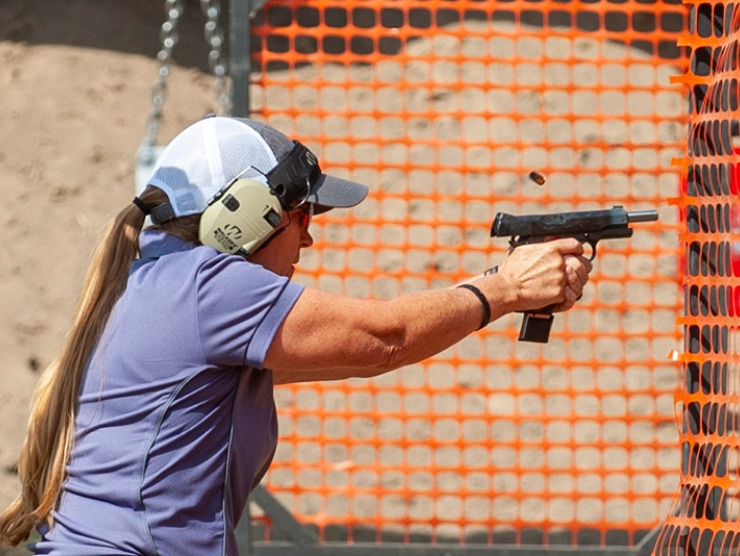 A Place to Shoot
Have access to a private range nearly every day of the year. Numerous events are open to public each month. Check out the CALENDAR page for upcoming shoots.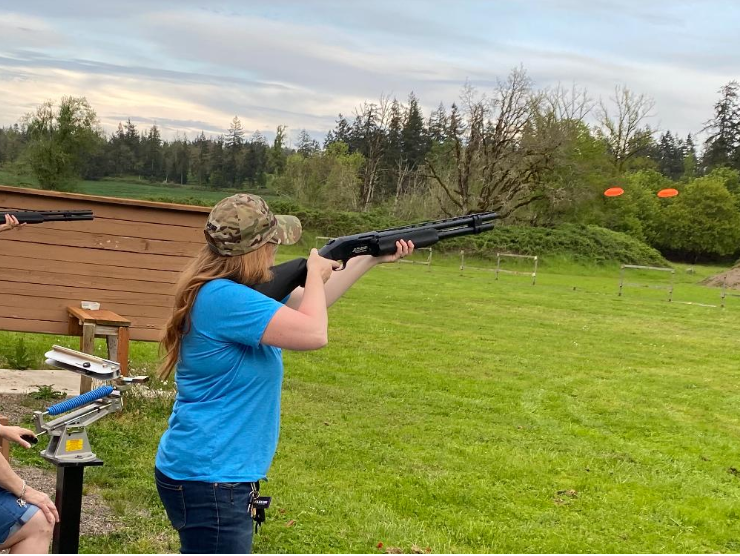 Something for Everyone
From an indoor 50 foot range for rimfire .22 out to 200 yards for your rifles, Four Corners has something for everyone. Fun shoots each week are a great place to practice and meet other shooters. We have an active youth program and special events for women as well. The facility has three ranges for firearms, a known distance archery range and a season 3D archery field.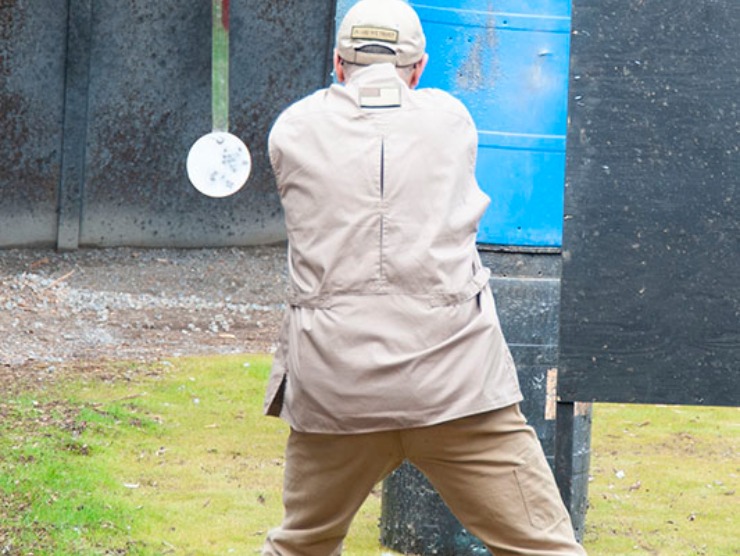 Safety First
With rules that emphasize safety, we want everyone to have a fun and safe experience at the club. New member's orientation helps shooters start off right.
INDOOR RANGE CLOSURE

We will be posting update when available along with updated procedures for range use. We are looking forward to a Grand Re-Opening as soon as possible. Thank you for your patience. Remember all .22 rimfire firearms can use all distances at the Short Range and rifles can shoot at the Lower Range.

Remember to Check the Calendar for Event Cancellations
Please remember to check the calendar for cancellations for events. We have had a few due to illness and other conditions. The indoor range will be closed for maintenance as well. Some range closures may occur on Wednesday and Thursday mornings for maintenance on the Lower Range (note, no mowing closures for August). We will try to keep these as brief as possible and post information on the website if planned as well.
Featured Club Activities & News
2022 Public Sight in Service Information
Every Weekend in September
Our annual Sight in Service will be back in 2022. For the month of September, we will be again opening our range to the public to prepare for hunting season. From 8:00am to 4:00pm every Saturday and Sunday in September shooters are invited to join us to confirm or zero their rifles (we can accommodate hunting handguns as well). The cost is only $6.00 per firearm. We will have staff available to assist you, spotting your hits and helping with getting your optics dialed in. Once again, our running buck (moving target) will be testing the skill of shooters as it traverses a path downrange. Click on the graphic to download a flyer for the event.
Handgun Ballistics Workshop & Ballistic Gel Demonstration
Wednesday, August 17th 6:00pm Short Range Building
The Educational Foundation will be hosting a free workshop for members (and their guests) on handgun ballistics and factors for selecting defensive ammunition. The workshop will include a presentation on considerations for stopping a deadly force threat by the ethical, prepared armed citizen. Different types of commonly available defensive handgun ammunition will be discussed. Modern bullet designs have evolved considerably over the past 20 years, with many advances even more recently.
The discussion portion of the workshop will be followed by actual testing of handgun ammunition into ballistic gelatin (used in FBI ammunition testing) to view first-hand how different bullets expand, and the amount of penetration achieved for various cartridges. Samples will be present of previously tested rounds. We will be able to have some students bring their own defensive carry ammunition to see how it performs in the ballistic gelatin as well. Please feel free to bring one of your carry rounds and we will get to as many as possible.
The 50-yard portion of the range will be closed for this event with the 10 and 25 yard side remaining open.
No need to RSVP, just meet in the Short Range building beginning at 6:00pm. The event is brought to you by the Four Corners Rod & Gun Club Educational Foundation.
Inaugural Four Corners Rod & Gun Club Gun Show
Saturday, August 20th 9:00am - 3:00pm
As you may know the club has hosted several "swap meet" type events in the past for those interested in selling, trading or finding shooting, fishing and outdoor related equipment. Our August event will be the first where firearms will be able to be sold, with legal transfers facilitated on-site. This first show will be open to club members and their guests only. There is no cost for a table, but space is limited and you must RSVP to hold your space. For more information click the button below for a flyer. The Short Range will be closed during the event.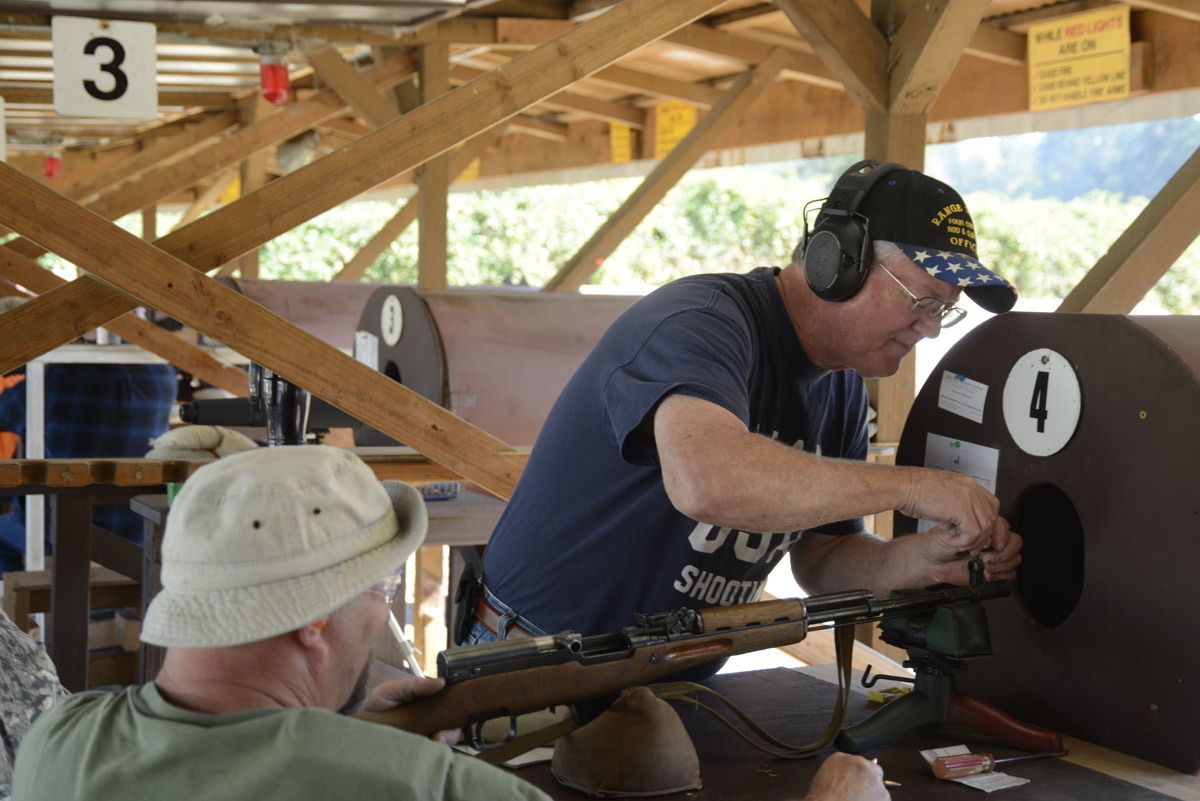 Sight In Service 2022 is Approaching
The Four Corners Rod and Gun Club annual Sight-In Service (SIS) will be upon us soon. Every weekend in September from 8am to 4pm we invite the public to "zero" their rifles at our club in preparation for the fall hunts. Since the late 1940's, SIS has been our annual service project to the hunting community. Word-of-mouth is our best advertising strategy, so please tell your friends about our service. The cost is a very reasonable $6 per rifle.
Changes to 2022 sight in service:
The preferred method of transporting rifles is in a case or scabbard.
The lower range will open to members for individual shooting at the close of Sight In Service (approximately 5:15 PM).
The archery and short ranges will remain open to members during Sight In Service
SIS volunteer appreciation BBQ
On Saturday, August 27th come out to the club and enjoy free barbecue beef or pork and the vice president's special recipes "long range" baked beans! The BBQ is our way of saying thank you to last year's volunteers and to interest new club members in becoming trained SIS volunteers. If you'd like to attend, please RSVP to Vice President Kevin Galbraith (503) 933-1062 AND bring a side dish to share!
Note that this event will be immediately following the Top Shot event at the club (see information below). Come out for both!
Recruiting new club members for Sight In Service


Sight In Service needs you! Wise men and women throughout the ages have known, "Many hands make light work."
SIS is a rewarding and fun event however, it takes many volunteers to make it run smoothly. With this in mind, we are asking for your help! If you haven't committed already, consider helping the club as a volunteer for SIS. Don't worry if this process of sighting in a rifle seems overwhelming to you - we will train you! You will be paired with an experienced mentor to show you the ropes. In a very short time, you will have the knowledge needed to run a station on your own.
Contact Vice President Kevin Galbraith to let him know you are interested in becoming a volunteer.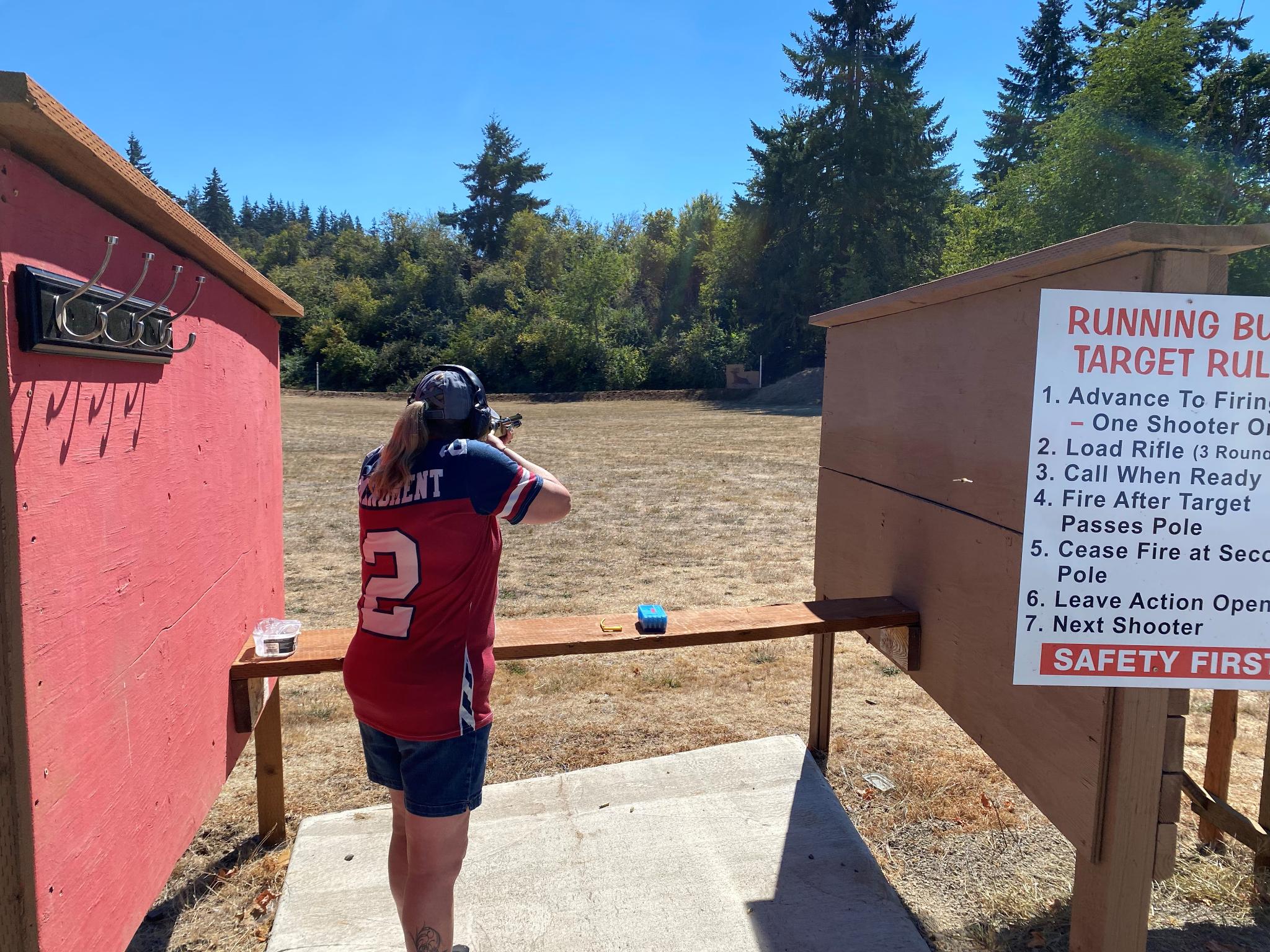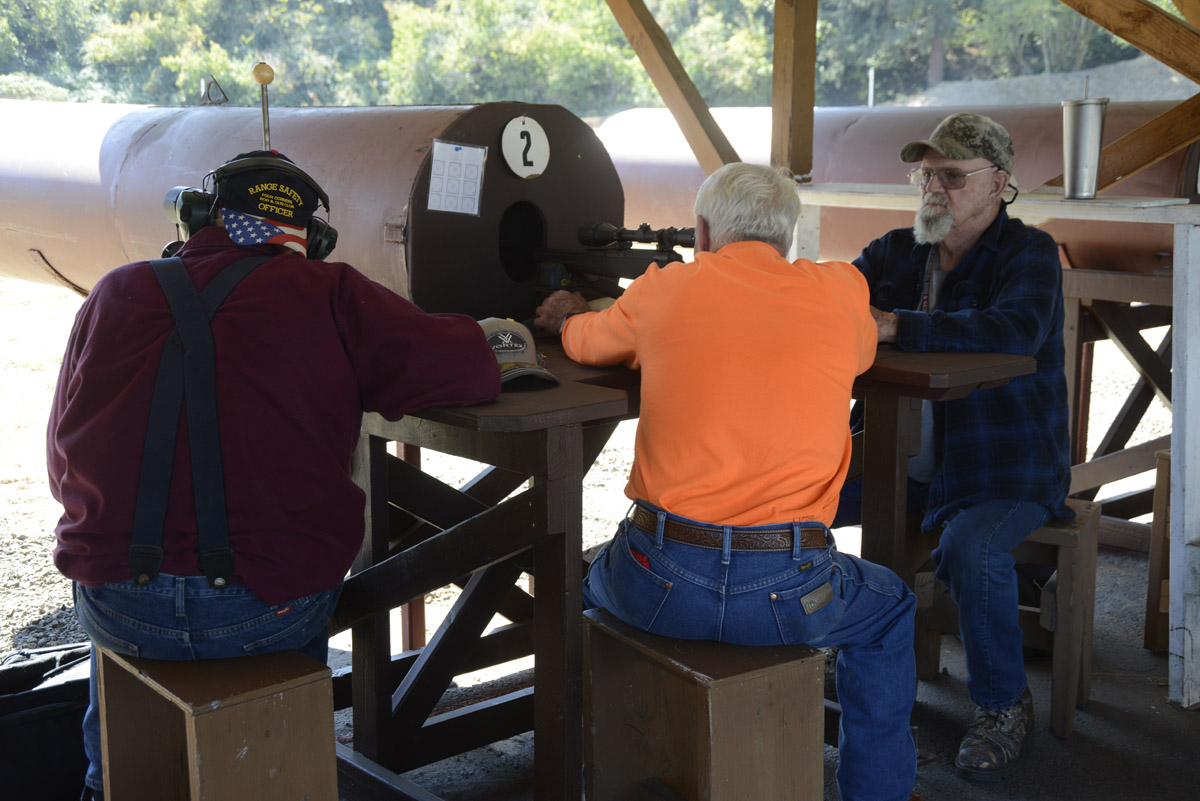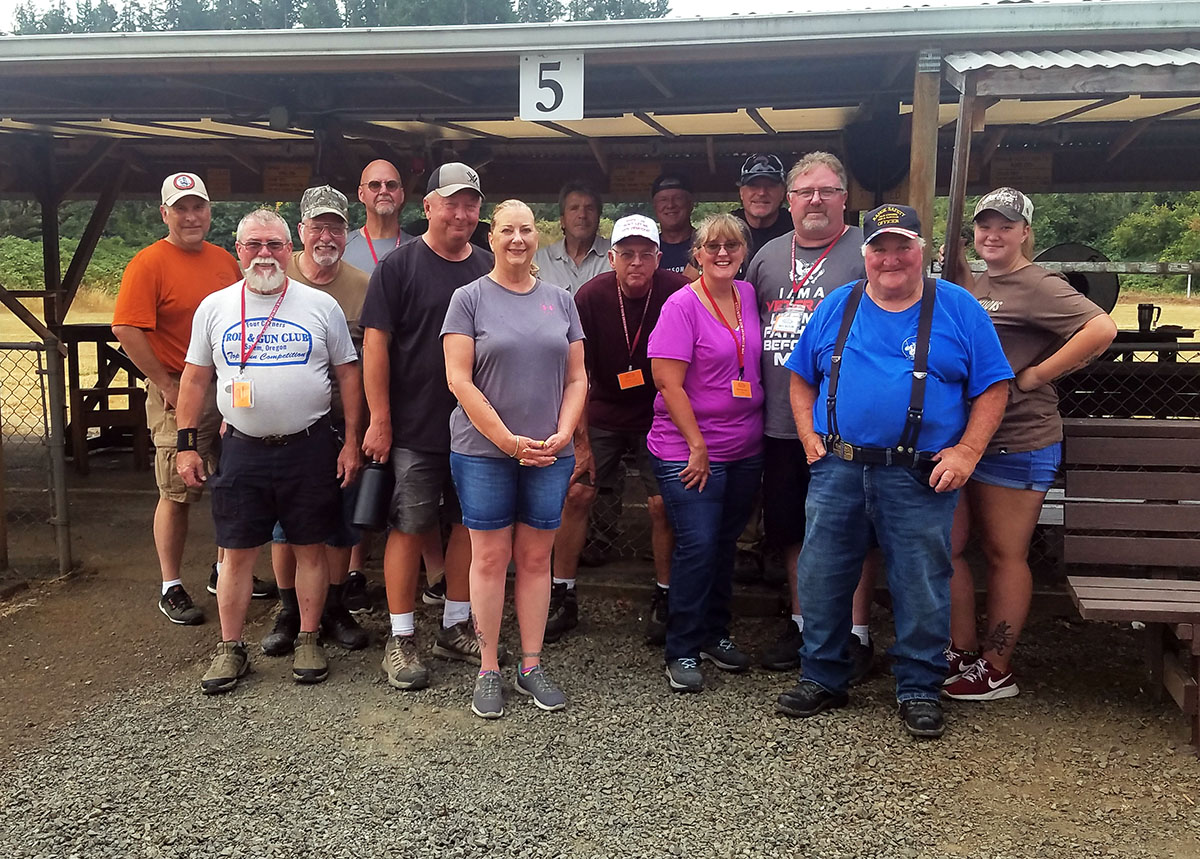 75th Anniversary Year Top Shot Event
Saturday, August 27th 8:00am Start Time
It came back last year and was a great event. This event challenges shooters with not one, two or even three guns, but pretty much all of them...and a bow too! Shooters move from stage to stage shooting rimfire rifles and handguns, centerfire rifles and handguns, shotgun at flying clays (doubles this year) and archery. Events are shot at different distances and on our various ranges. Please RSVP to Neil Dozler (503) 559-1458 or if you have any questions.
Don't forget about the Sight In Service events noted above on the same day.
Photo ID Badges are Coming for Club Members -
Members,

Four corners Rod & gun club will be implementing picture badges and eliminating the paper badge you have received in past years. Why are we changing to picture id cards? To save money and tighten our security around the club. The cost to produce the paper badges in the past was costing the club $3,000.00 per year. So, we are looking forward to the cost savings, so we can use that money towards improving our club in other ways. Our goal is to have every member with picture ID by renewal deadline 2023.
Here is how we are going to transition and achieve this goal.
Over the next 12 months, we are going to print your picture on your current gate cards. We will be setting up monthly workshops for members and associate member spouses to come to the club and get their picture taken. Any members with children associates will not need a picture gate card for their children, they will receive a standard card. Over the next 12 months, we will post on the Four Corners Rod and Gun Club monthly electronic newsletter, the FCRGC web page, www.fourcornersgunclub.com, / www.fcgc.info, along with informational posters on the short range, indicating the dates and times of the workshops, so you can come to the club and get your gate card changed to a picture ID badge.
Any questions Please email: secretary@fcgc.info
Respectfully,
David Kopecky
Secretary Four Corners Rod & Gun Club
NEW DATES

(NOTE NEW TIMES)

August

2nd 8:00am – 12:00pm
9th 8:00am – 12:00pm
16th 8:00am – 12:00pm
20th 9:00am – 12:00pm
21st 12:00pm – 2:00pm
23rd 8:00am – 12:00pm
27th 1:00pm – 2:00pm


Fifteen eager participants showed up at the short range on the morning of July 23, 2022 to take a step back in time and shoot the Bowling Pin shoot as it was done in the distant…
July 29, 2022
CONTACT US
---
For general club information please include your name and contact information below. Go to the CONTACT US page to reach a specific person (Executive Committee member, Education Foundation board, Match Directors, Range Masters, CAJRC, Pistol Team or Webmaster.