WELCOME TO
Four Corners Rod and Gun Club
Salem's Premier Shooting Club
Open, safe shooting, low key events weekly, and fun for everyone

Four Corners Rod & Gun Club is a membership based range. Many of our events are open to the public for a small fee. Click on the membership tab or button above for more information. We are still accepting new members.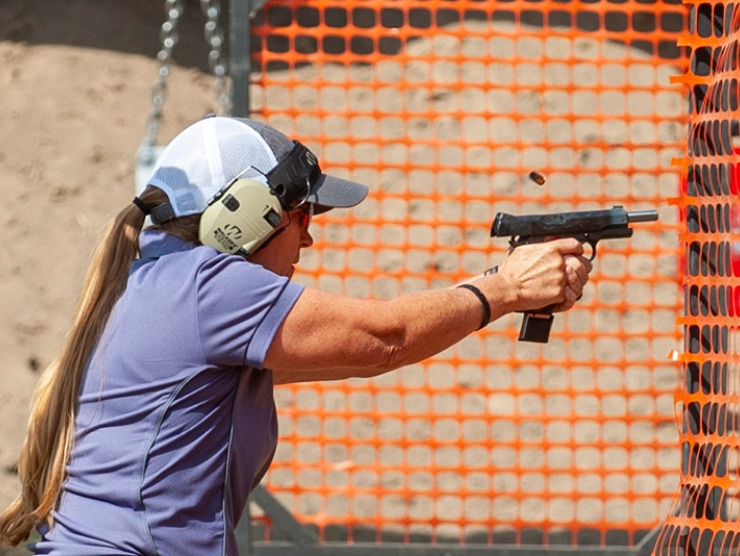 A Place to Shoot
Have access to a private range nearly every day of the year. Numerous events are open to public each month. Check out the CALENDAR page for upcoming shoots.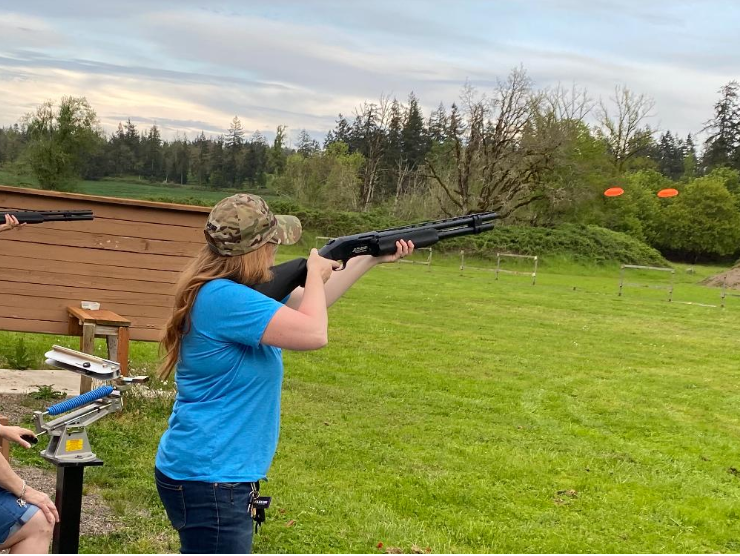 Something for Everyone
From an indoor 50 foot range for rimfire .22 out to 200 yards for your rifles, Four Corners has something for everyone. Fun shoots each week are a great place to practice and meet other shooters. We have an active youth program and special events for women as well. The facility has three ranges for firearms, a known distance archery range and a season 3D archery field.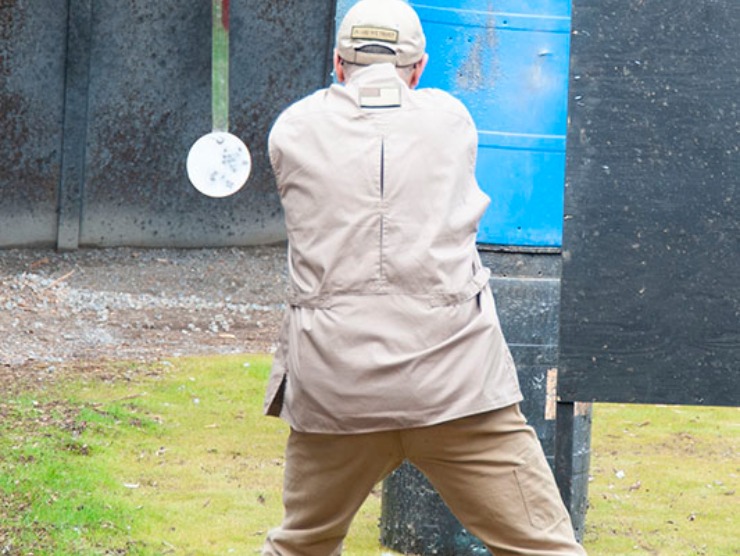 Safety First
With rules that emphasize safety, we want everyone to have a fun and safe experience at the club. New member's orientation helps shooters start off right.
Short Range Closure
Tuesday, July 5th - Possibly Extended
Lighting is being added to the 10 and 25 yard portions of the Short Range in July. To make this happen our electricians will need access to the range on Tuesday, July 5th and possibly additional days. There is also a chance that there may need to be range closures on the 50 yard side for the safety of the crew. Check back here for updates and to check on the progress of the work.


INDOOR RANGE CLOSURE

Currently Closed - Watch for Additional Information
As you have noticed the club has been working on the Indoor (.22 rimfire) Range for the past several weeks. During the process we have found additional improvements to help keep members safer and make for a better shooting experience. Unfortunately, these will take longer than initially expected causing an extended range closure.
We are working to reopen the range as soon as possible with the help of many of our volunteers. Some of the work is beyond the scope that we can do with in-house labor and we are working with vendors to assist with these tasks.
We will be posting update when available along with updated procedures for range use. We are looking forward to a Grand Re-Opening as soon as possible. Thank you for your patience. Remember all .22 rimfire firearms can use all distances at the Short Range and rifles can shoot at the Lower Range.
Remember to Check the Calendar for Event Cancellations
Please remember to check the calendar for cancellations for events. We have had a few due to illness and other conditions. The indoor range will be closed for maintenance as well.
Featured Club Activities & News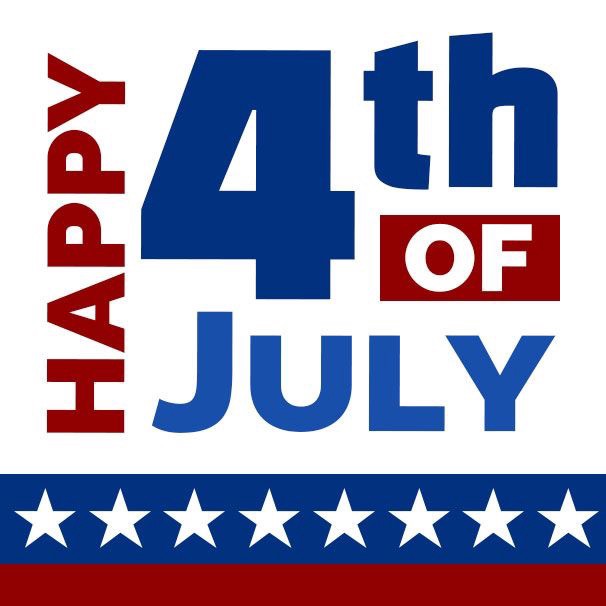 4th of July Military Pistol Shoot
Monday, 7/4/22 9:00am - 1:00pm (signups begin at 8:00am)
Cost $5 for the shoot, $5 for breakfast
This event has become a great tradition at the club. This year we be honoring fighting handguns during the shoot. Shooters can use any centerfire handgun used by any branch of the military from WW I up to current use. This opens of the availability to many types of firearms (see article in your July newsletter coming out the week of June 27th). This event will take place on the lower range and shot between 25 and 50 yards. Bring 50 rounds of ammo, a holster and extra magazines / speed loaders (yes, there are some revolvers that were used during this time). Click HERE to download a flyer for the event.
To start off the shoot right, breakfast will be served from 8:00am to 10am. Eggs, pancakes, sausage and hashbrowns are on the menu. Arrive early and enjoy the food and company. Please let Tim know if you will be making it for breakfast at 503-409-5715.
Work Party
Sunday, June 26th 8:00am - 11:00am
Come join us help keep our club clean and in good repair. We will be having a shorter work party this Sunday and are always looking for some help. Please come by if you can. If you were thinking about shooting Sunday anyway, come a little early. It's a great way to help out, meet some new people and learn more about what is going on at the club.
Photo ID Badges are Coming for Club Members -
Members,

Four corners Rod & gun club will be implementing picture badges and eliminating the paper badge you have received in past years. Why are we changing to picture id cards? To save money and tighten our security around the club. The cost to produce the paper badges in the past was costing the club $3,000.00 per year. So, we are looking forward to the cost savings, so we can use that money towards improving our club in other ways. Our goal is to have every member with picture ID by renewal deadline 2023.
Here is how we are going to transition and achieve this goal.
Over the next 12 months, we are going to print your picture on your current gate cards. We will be setting up monthly workshops for members and associate member spouses to come to the club and get their picture taken. Any members with children associates will not need a picture gate card for their children, they will receive a standard card. Over the next 12 months, we will post on the Four Corners Rod and Gun Club monthly electronic newsletter, the FCRGC web page, www.fourcornersgunclub.com, / www.fcgc.info, along with informational posters on the short range, indicating the dates and times of the workshops, so you can come to the club and get your gate card changed to a picture ID badge.
Any questions Please email: secretary@fcgc.info
Respectfully,
David Kopecky
Secretary Four Corners Rod & Gun Club
NEW DATES

June

24th 8:00am – 12:00pm

28th 9:00pm – 12:00pm
31st 8:00am – 12:00pm
July
1st 8:00am – 12:00pm
5th 9:00am – 12:00pm
5th 6:00pm - 7:30pm
8th 8:00am – 12:00pm
9th 2:00pm – 4:00pm
12th 9:00am – 12:00pm
15th 8:00am – 12:00pm
19th 9:00am – 12:00pm
22nd 8:00am – 12:00pm
26th 9:00am – 12:00pm
29th 8:00am – 12:00pm
Membership Renewal Form Now Available
Membership renewal forms for the 2022/23 year have been mailed out to members. They can also be downloaded by clicking HERE. (A PDF fillable version is coming soon.) There is a drop box in the short range building at the club for completed forms and payment. They can be mailed to the club (address is on the form). Credit card payments can also be made directly to the Treasurer.
Open Education Upcoming Elections & Annual Meeting
The Educational Foundation will be holding their annual meeting and elections on Tuesday, July 5th beginning at 6:30pm in the Short Range building (instead of the Ed Foundation building) immediately prior to the main club general membership meeting. During this meeting there will a presentation about the programs the Foundation as conducted during the past year and what the future will bring. At the start of the main club meeting (7:30pm) the Educational Foundation will hold their elections for open board positions.
The Foundation will be holding annual elections in July for most positions. If you are interested in a position please either place your name on the board in the Short Range building (all open positions are listed in the front of the room) or EMAIL the Secretary to have your name added. During the non-annual meeting months, members are always welcome to the Educational Foundation meetings held before the general membership meeting beginning at 6:30pm in the Ed Foundation Building (old shotgun building above the archery range).

Range Use Survey for Members
The club is seeking to learn more about the range use for the members. This will help the club best allocate resources for projects and improvements. We want to hear from members, even if you only use the range a few times a year or are there every week. There are printed forms available at each range along with a box to place your survey form.
If you would like to download a PDF form that can either be filled in on the computer or printed and filled out click the "FORM" button below. If you would like to attach your completed form and send via email, click on the "SEND EMAIL" button and attach the completed form. If you are a member please take a moment to complete the form.
New Gate Code System for Events is Active
Effective this month, all non club members entering the club for our discipline shoot or other events will need to use a gate code for entry. The code will be provided by the discipline director or other person in charge of the event. This new policy will help keep the club more secure while still providing access for non-members for our many events open to the public. If you are not a member of the club and would like to attend one of our shoots, please check the CONTACT page of the website for more information about how to contact the discipline director; additional information may also be located on the CALENDAR page.
Since our last Memorial in 2021 we lost Old Beaver, Limpy, Big Hat and Pony Bob, Buckskinners who have crossed over the river greatly outnumber our current number of…
May 30, 2022
CONTACT US
---
For general club information please include your name and contact information below. Go to the CONTACT US page to reach a specific person (Executive Committee member, Education Foundation board, Match Directors, Range Masters, CAJRC, Pistol Team or Webmaster.