WELCOME TO
Four Corners Rod and Gun Club
Salem's Premier Shooting Club
OPENING OF ALL RANGES - FEW LIMITATIONS
UPDATE 5/29/20
Beginning Saturday, 5/30/20 the club is open for nearly complete normal operations. ALL RANGES ARE OPEN AND THE HOURS ARE PER USUAL CLUB POLICY (seven days a week, 8:00am until the lights come on, 10:00pm for the indoor range. Scheduled shoots / events start up in June. For now the shooting events posted on the calendar are for members only. Please contact the discipline contact to confirm space for with any questions. The calendar will be posted shortly. Below the the few current limitations and important details:
General Range Rules Modifications
Everyone must maintain a minimum distance of no less than six (6) feet from other persons.

Only one person per bench / shooting position (immediate family members from the same household may share a bench)




Guests must be family members from the same household




Recommend brining your own personal covering (i.e. blanket, towel) for the benches / firing positions (carpet has been removed for sanitation purposes)



There will be some sanitation material available but please do not rely on this. As you know, we do not have full time staff at the range. It is recommended that you bring your equipment to stay safe.
There will no general membership meeting in June.
Lower Range:
The lower range has been returned to normal operations with the traditional range rules. There are no longer firing points for short range pistol use.
Short Range:
The short range will have limited and marked firing points in order for the club to remain compliant. There are two positions at 10 yard area and three positions at 25 yard sections. The 50 yard range is open, and firing is only permitted where an X is marked on the floor with blue tape. The two shooting benches are open, and shooters must stay more than 6 feet apart. It is very important that all markings be obeyed if the short range is to remain in use.
Indoor Range:
The indoor range is now open. Please keep a safe distance from others. Firing points will be marked.
Archery Range:
The archery range will be open as usual with members using 6 feet of social distancing.
Special Notice for 3-Gun / Defensive Gunning / Shotgun Drag Races:
All shoots resume in June. These events usually fill up and we will need to consider the number of people who can attend these events. Please contact the discipline director to save your spot at the shoot. Walk ups will not be able to shoot once a safe capacity is reached.
Open shooting, low key events weekly, and fun for everyone

Four Corners Rod & Gun Club is a membership based range. Many of our events are open to the public for a small fee. Click on the membership tab or button above for more information.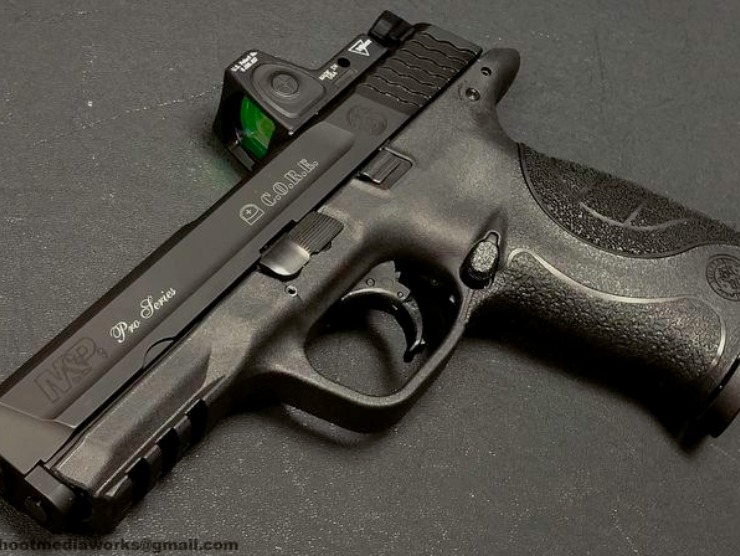 A Place to Shoot
Have access to a private range nearly every day of the year. Numerous events are open to public each month. Check out the CALENDAR page for upcoming shoots.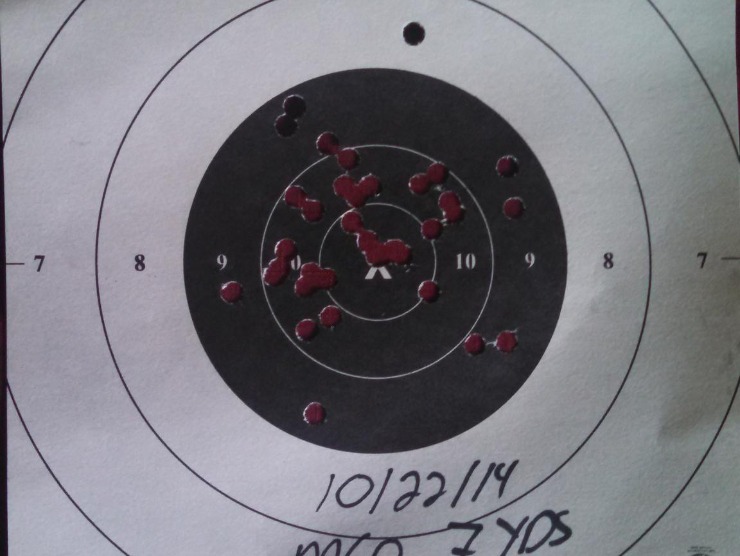 Something for Everyone
From an indoor 50 foot range for rimfire .22 out to 200 yards, Four Corners has something for everyone. Fun shoots each week are a great place to practice and meet other shooters. We have an active youth program and special events for women as well.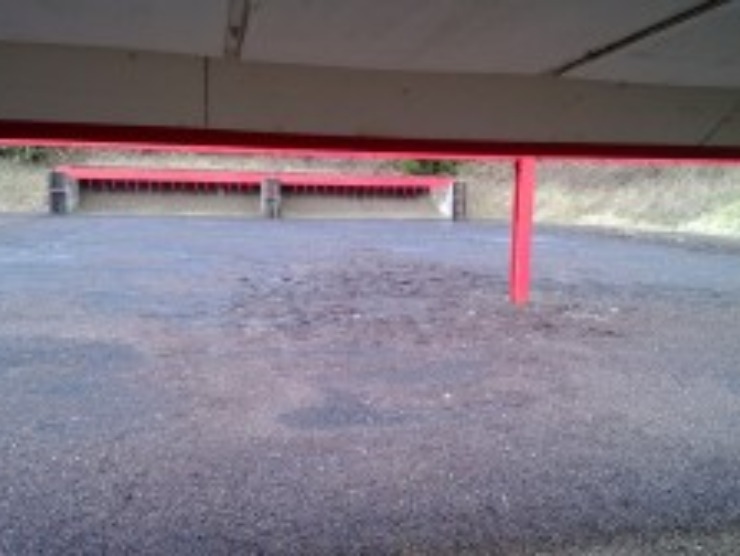 Safety First
With rules that emphasize safety, we want everyone to have a fun and safe experience at the club. New member's orientation helps shooters start off right.
Featured Club Activities & News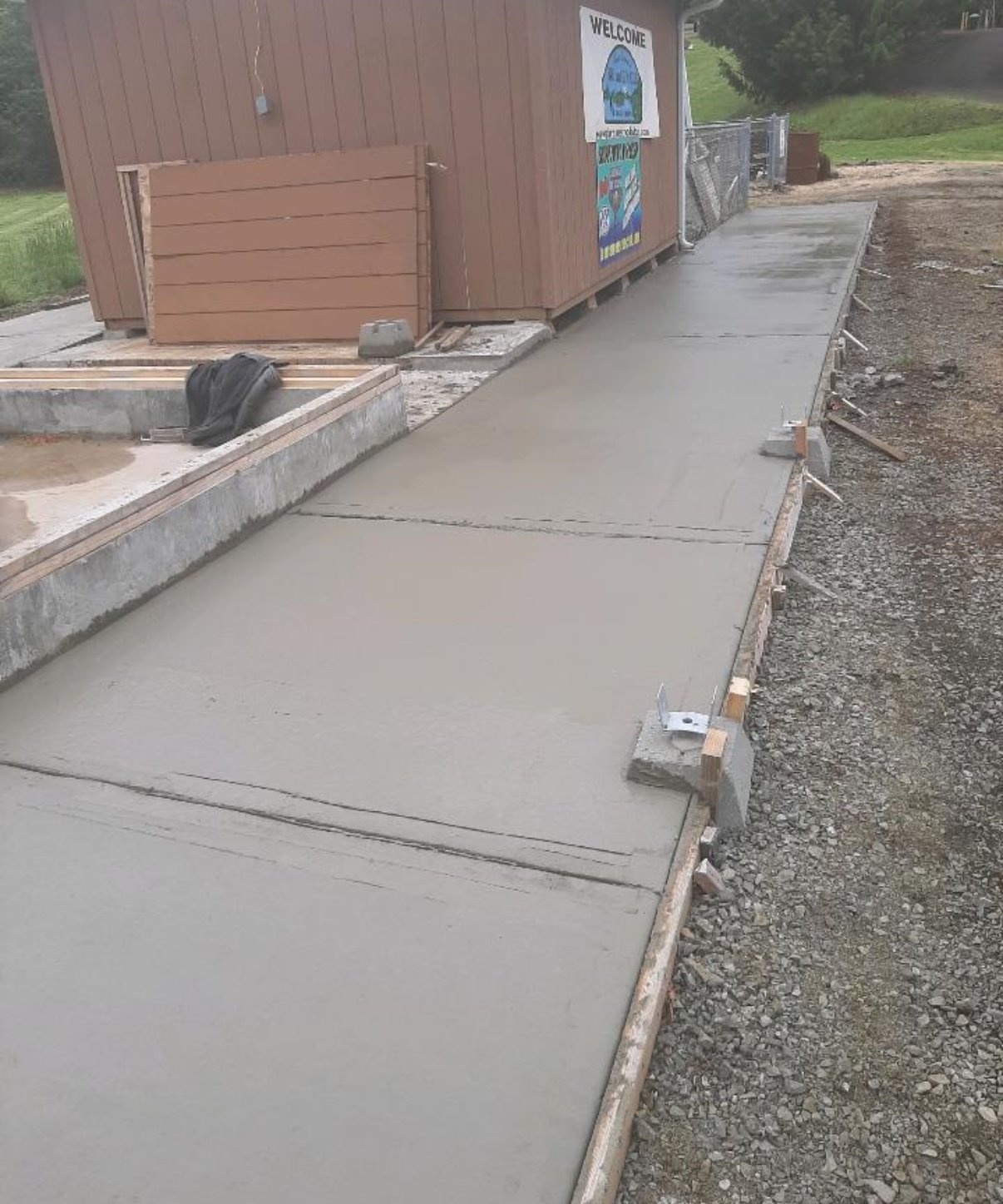 Major Improvements to the Lower Range in the Works
With better weather beginning to arrive, club volunteers have been busy working around the new sight in building. This week 7 yards of concrete was poured for the sidewalk area. Special thanks to
Mike Lulay, Dusty Freeman, Bruce Reynolds, Tim Taylor, Ron Sohn, Art Provlx, Jack Woods and Bob Chambers for all their hard work.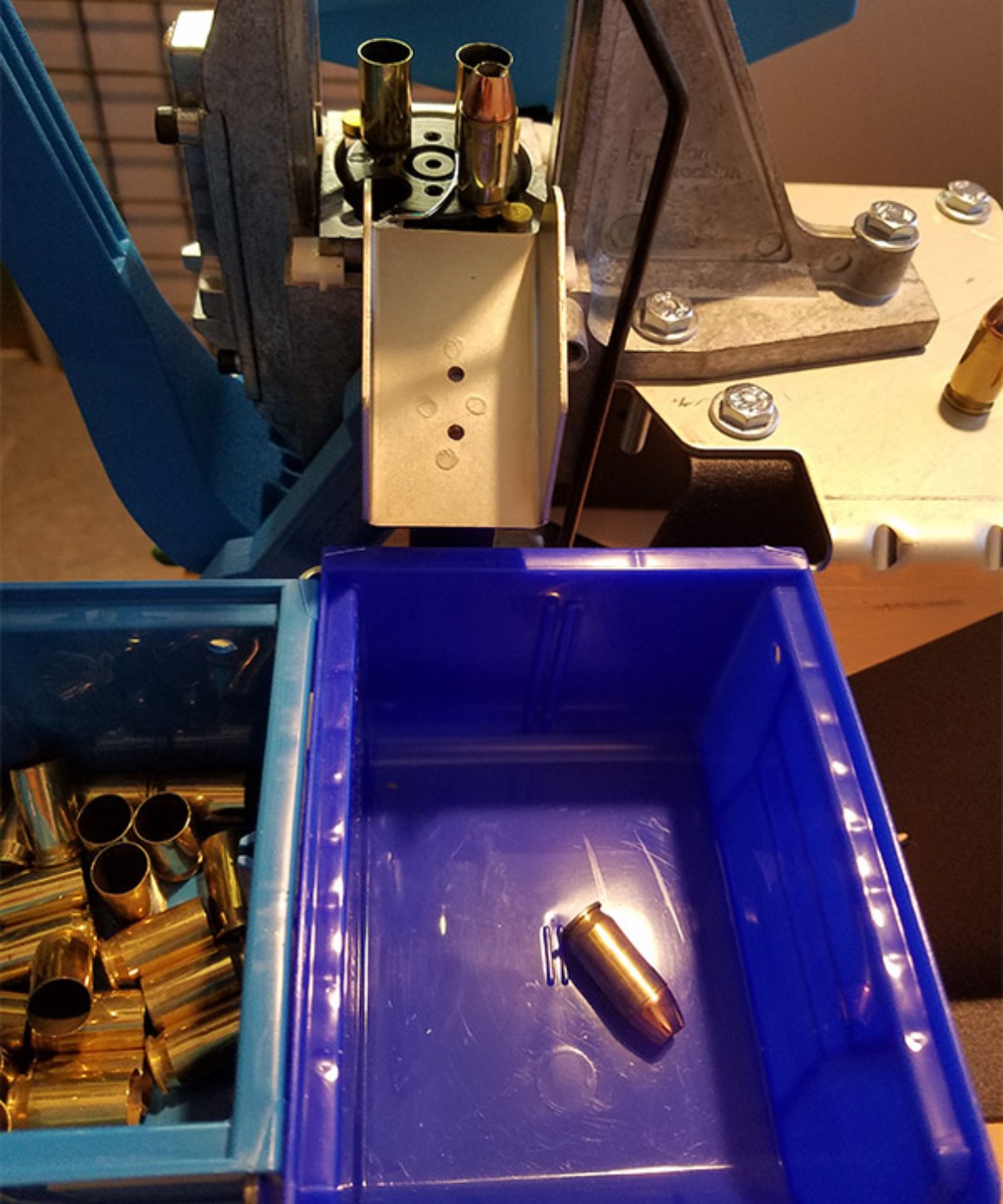 We've reloaded the website!
Welcome if you arrived here from our "old" www.fourcornersgunclub.com domain. Both the old and the new (www.fcgc.info) are now this website. If you are new to the site please look around. Once the club is back up and running as usual there will be an active Google calendar (accessible now) along with PDF and MS Word versions to download as usual. Contacts and emails are all live.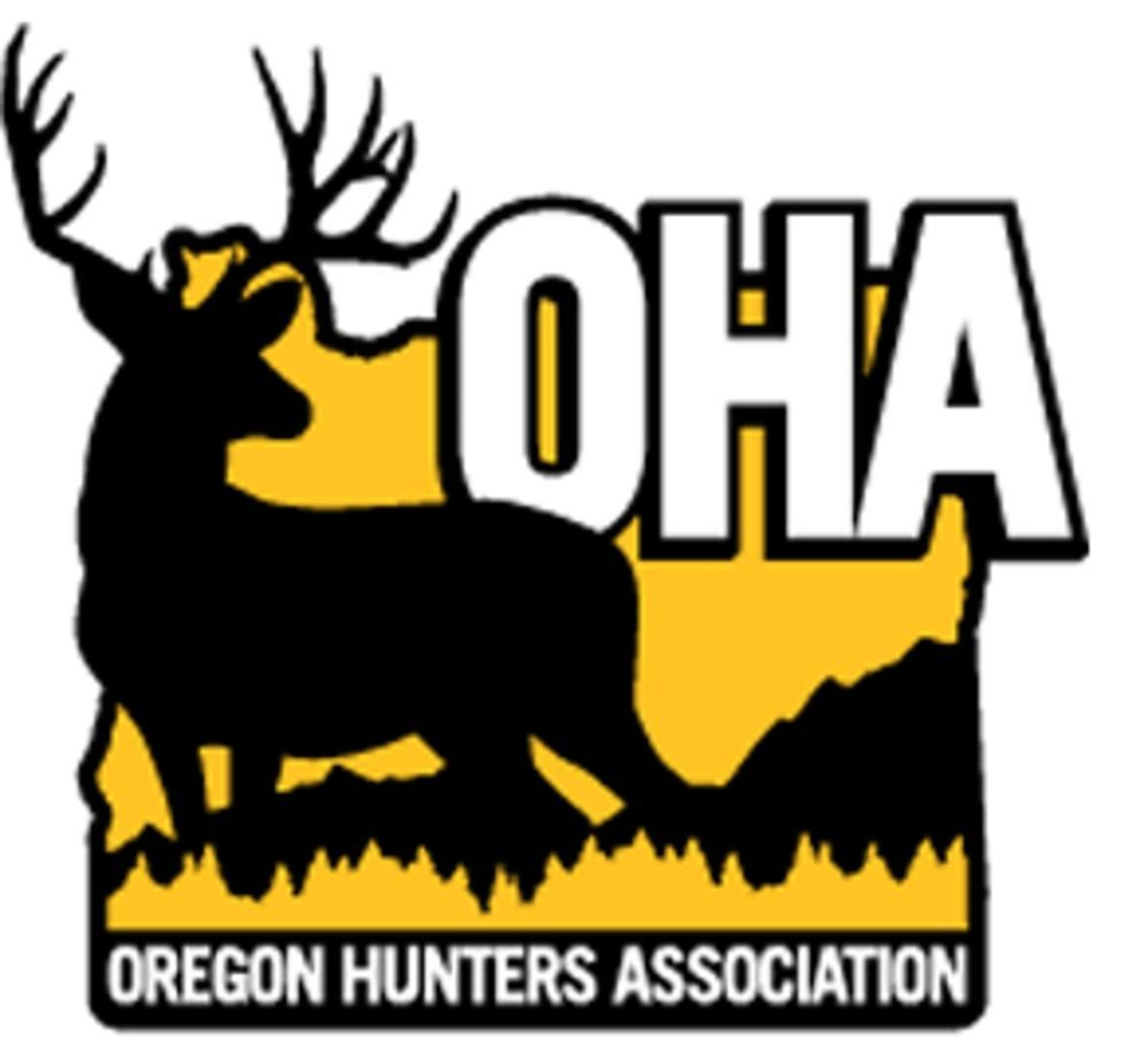 Oregon Hunters Association Banquet Cancelled
Unfortunately, due to the current Covid-19 situation, they have decided to cancel this years Blacktail Classic. Please contact Tim Taylor at 503-769-1825 to discuss your "Refund Options". For more information check their Capitol Chapter website by clicking HERE.
Check the calendar for new events
Monthly shoots resume in June! If you are looking for something new to try, check out the calendar new shoots. For now shoots are only open to members and include shotgun drag races, indoor .22 evening shoots on weekdays, events for hunters, handgunners and even 3-Gun so you can use one of each. Check out the calendar page and scroll down for additional information about the shoots. Click on the event on the calendar for specific details.
In addition to the awesome BBQ from Bob at the Sight Inn, we also had a pistol shoot on the 4th of July. Stages were shot at 50 yards (slow fire ) and 25 yards (for timed and…
July 8, 2020
Fourteen shooters attended the five stage defensive gunning shoot. Five opted for pistol caliber carbines and the remainder for iron sighted handguns secured under a cover…
June 22, 2020
A good turnout for this month's shoot with 18 total taking their turn. The top three included: Tim D. 496 Neil D. 486 Doug H. 476 Several others shooters were…
January 26, 2020
This speed steel match featured 50 rounds with both rimfire rifles and pistols. At 10 yards five targets of various sizes were targeted with the pistol, a mixture of small steel…
January 12, 2020
Eighteen shooters tried their skills after sundown on the short range. Shooting in low light is a critical self defense skill of which only three of the shooters had experienced…
January 12, 2020
New Year's Day showers didn't keep away the 24 shooters for the shotgun drag races. In this match, two shooters are lined up, firing identical courses in head to head…
January 6, 2020
CONTACT US
---
For general club information please include your name and contact information below. Go to the CONTACT US page to reach a specific person (Executive Committee member, Education Foundation board, Match Directors, Range Masters, CAJRC, Pistol Team or Webmaster.