Halloween Golf Ball Shoot
November 1, 2023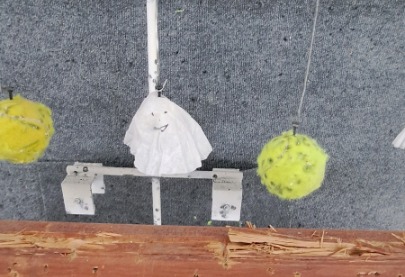 Team Ghost Buster ain't afraid of no ghosts!
On Halloween night the indoor range was overrun by spirits and the Ghost Buster crew was able to restore order.
Nine brave souls answered the call and dispatched the ghostly critters.
Bruce Reynolds………..528 ghosts
Jim Ritts……………………450 ghosts
Bob Chambers………….347 Ghosts
Joe Youngblutt………….312 ghosts
Ozzy Youngblutt………..233 ghosts
Jack Wood…………………281 ghosts
Tim Brown…………………60 ghosts
Kevin Galbreith…………..398 ghosts, using a rifle.
Thank you all for coming out in the cold and participating.
Bob Chambers
Match Director
SEE PHOTOS IN PHOTO GALLERY