2022 Annual Muzzleloader
Memorial Shoot report
May 30, 2022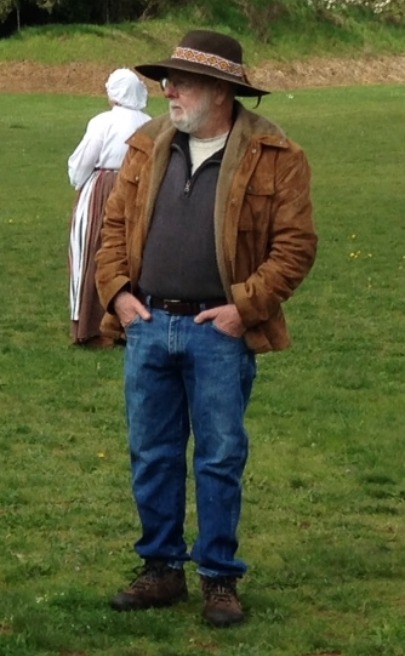 2022 Annual Muzzleloader
Memorial Shoot report

Since our last Memorial in 2021 we lost Old Beaver, Limpy, Big Hat and Pony Bob, Buckskinners who have crossed over the river greatly outnumber our current number of participants.
This year we only had 2 shooters, Larry "Eagle Keeper" Keller and Ken Keyte, with only 2 shooters, we opted to work on safety and loading sequence from the bench and set up large paper targets at 50 yards. Ken recently had his cataracts fixed, and was excited to see how much better his shooting skill would improve, his target greatly reflected his newly improved eyesight.
Seeing an opportunity to possibly gain interest in muzzleloaders, Larry "Eagle Keeper" Keller allowed a couple groups of modern shooters use the range with us. Once the shooters were settled, he and asked if they would like to learn how to safely load and fire a muzzleloader, all three who accepted had never shot muzzleloaders before, and were amazed at how accurate and fun they were to shoot, they even took pictures and videos of themselves loading and shooting.
Eagle Keeper